High-Quality Materials
Made to last, our leathers and materials are sourced with care and responsibility in mind.
We have selected the leather used in The Core Collection from a partner awarded 'Gold' from the Leather Working Group, the ​​world's leading environmental certification for the leather manufacturing industry. This Italian pebble grain leather is buttery-soft with added durability due to its texture and choice of the quality hide.
To further extend our handbags lifespans, the gold accent curved bar placed on the point of opening the handbags has been crafted using solid brass, crafted by skilled ironmongers in Spain, for its durability.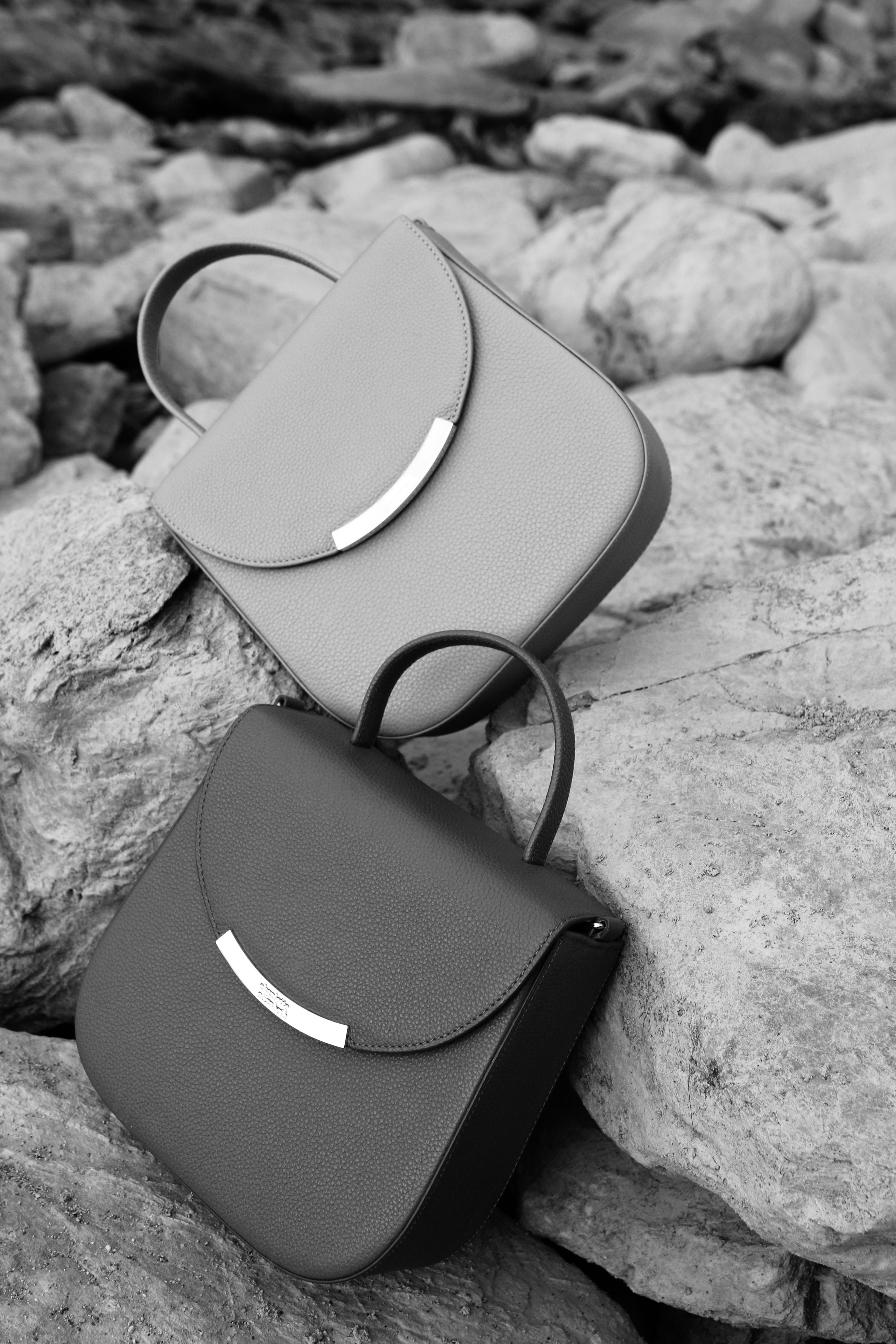 Handbags With Purpose
Since 2016, Charlotte Elizabeth has been creating leather handbags and accessories with a deeper purpose. Not driven by seasons or trends, Charlotte designs each style with longevity in mind. Such considerations take time and precision, which is why our latest collection took a year and a half to develop. 
Believers in a more considered approach to consumption, we consciously select materials that have healthier supply chains. It begins right at the initial design stage, to create a product which will not only stand the test of time, but be kinder to the planet, too.
Considered Packaging
We take measured steps to make sure our packaging is as low impact as possible. All of our leather goods come with a fully biodegradable, 100% cotton dust bag. They will provide roughly twelve years of continuous use. When it has fulfilled its purpose, it can be shredded and placed in a domestic composting bin or taken to an industrial composting facility where it will provide the necessary carbon elements to the compost mixture.
All our additional packaging elements, including the cardboard box, stickers, tissue paper and leaflets are 100% recyclable. Our boxes are made from recycled cardboard and are also fully recyclable, along with our stickers and tissue paper, which are FSC certified and use soy-based inks. Both are compostable, recyclable and made from recycled materials.
Our Factory
Amongst the mountains of Spain, just outside of Seville, lies our third-generation manufacturers. Known for their impressive manufacturing techniques in the luxury accessories world and producing for the most prestigious brands, each piece is handcrafted at the hands of these skilled experts.
We prefer to work with such manufacturers, choosing those who share our values and quality over quantity of product. Each of our pieces really is made to last.