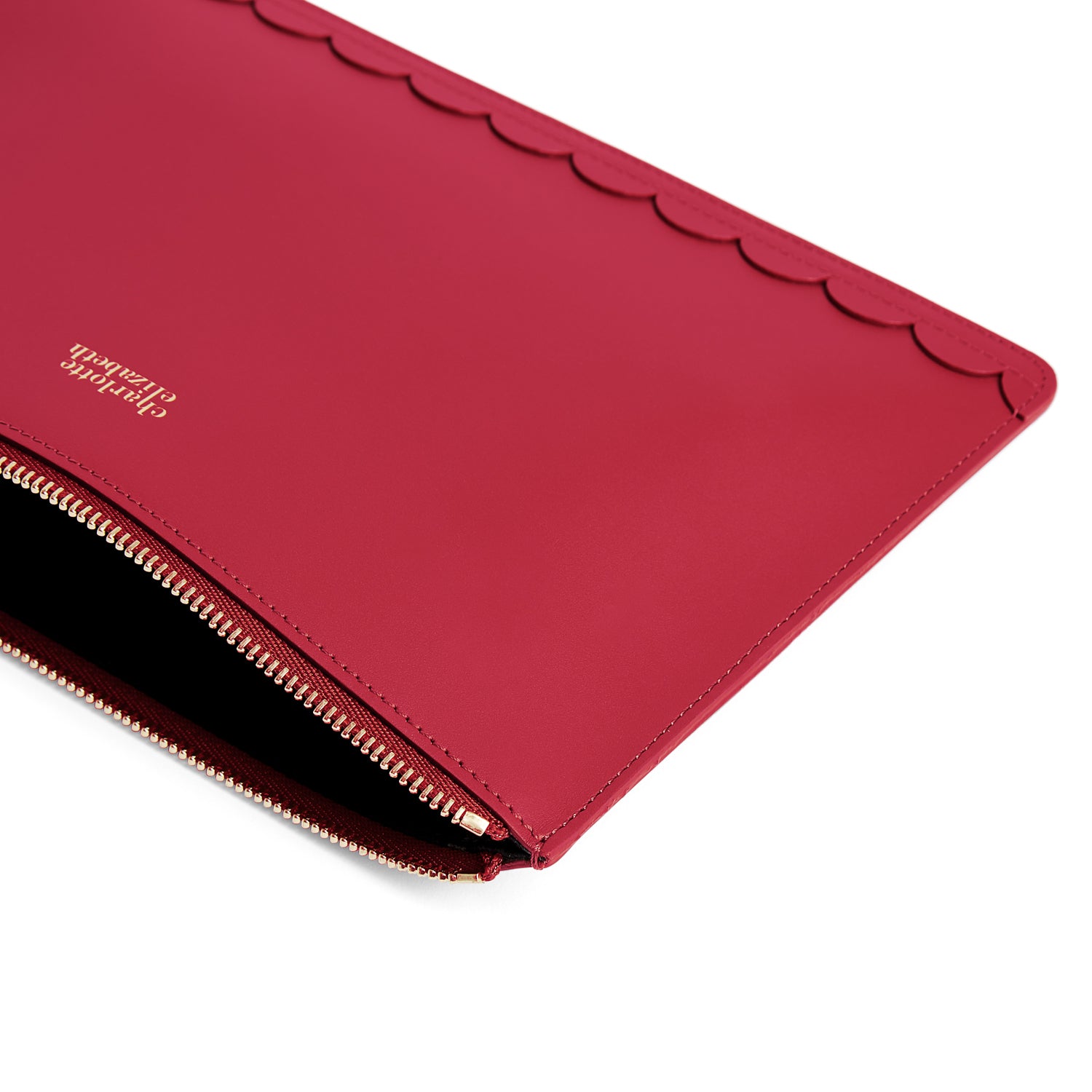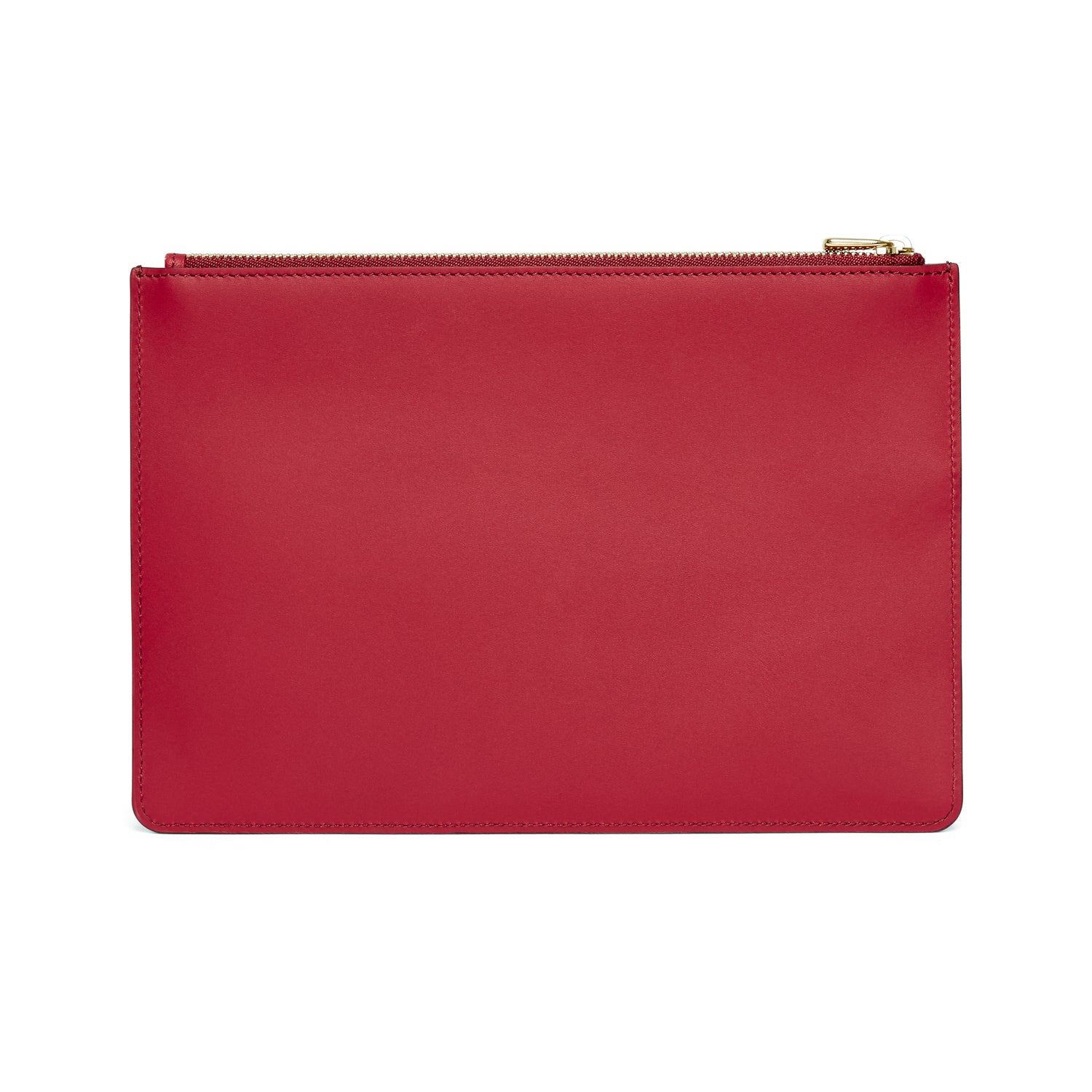 Description

Dimensions

Details

Care
Our first ever essential slim zip pochette. Transport your essentials wherever you go in style with the Scallop Mini Clutch in Rhubarb red.
Handmade using soft yet durable authentic Spanish leather and lined with 100% cotton, this elegant rectangular pouch can be used within a larger bag to keep all your daily essentials organised, on it's own as a clutch purse, or as a stylish travel pouch to keep important documents in place. It's roomy enough to fit an iPad mini.
Our pouch features a top zip fastening to ensure everything is safe and secure.
Width 23cm - Height 16cm - Depth 1cm
- 1 zipped compartment
- Hand-crafted from Spanish leather
- Gold foil embossed logo Brass finishing
- Fine quality zip
How it arrives:
Packaged in a recyclable cardboard box alongside recyclable 'Charlotte Elizabeth' tissue paper and stickers. 
Wipe clean with a soft, damp cloth.
Read more about how to care for your Charlotte Elizabeth here.
Scallop Mini Clutch Rhubarb
Shipping
Secure transactions
Transactions are handled with bank-grade security. You can find all our payment providers in footer of our website.
International Shipping
We ship worldwide, using trusted providers Royal Mail, and aim to deliver within 10 days (external delays permitting).
Get in touch
If you're looking to have your new handbag on a faster service than listed, simply get in touch and we'll be able to look into options for you.