Friends of CE: Suzi
We continue our 'At Home With'series with lovely customer Suzi from Lower Saxony in Germany, who has kindly submitted some gorgeous photos of her CE collection and travels to her beloved Scotland. She has four children, as well as two horses, two ponies, chickens, dogs...and more!

Instagram: @suzira67

---
I'm Suzi, from Germany, more precisely from a small town in Lower Saxony, north of Bremen, the town with the funny name Osterholz-Scharmbeck.

---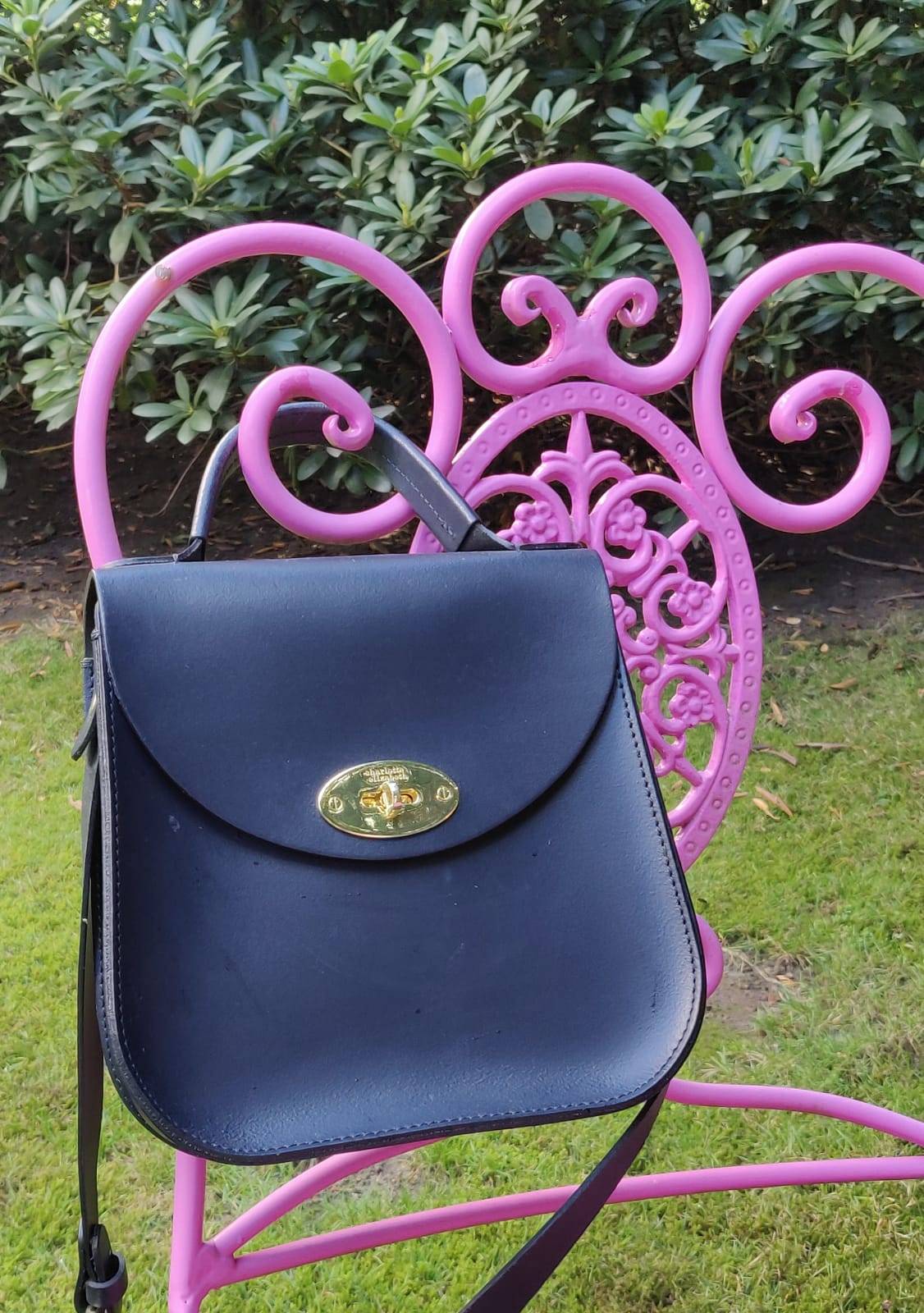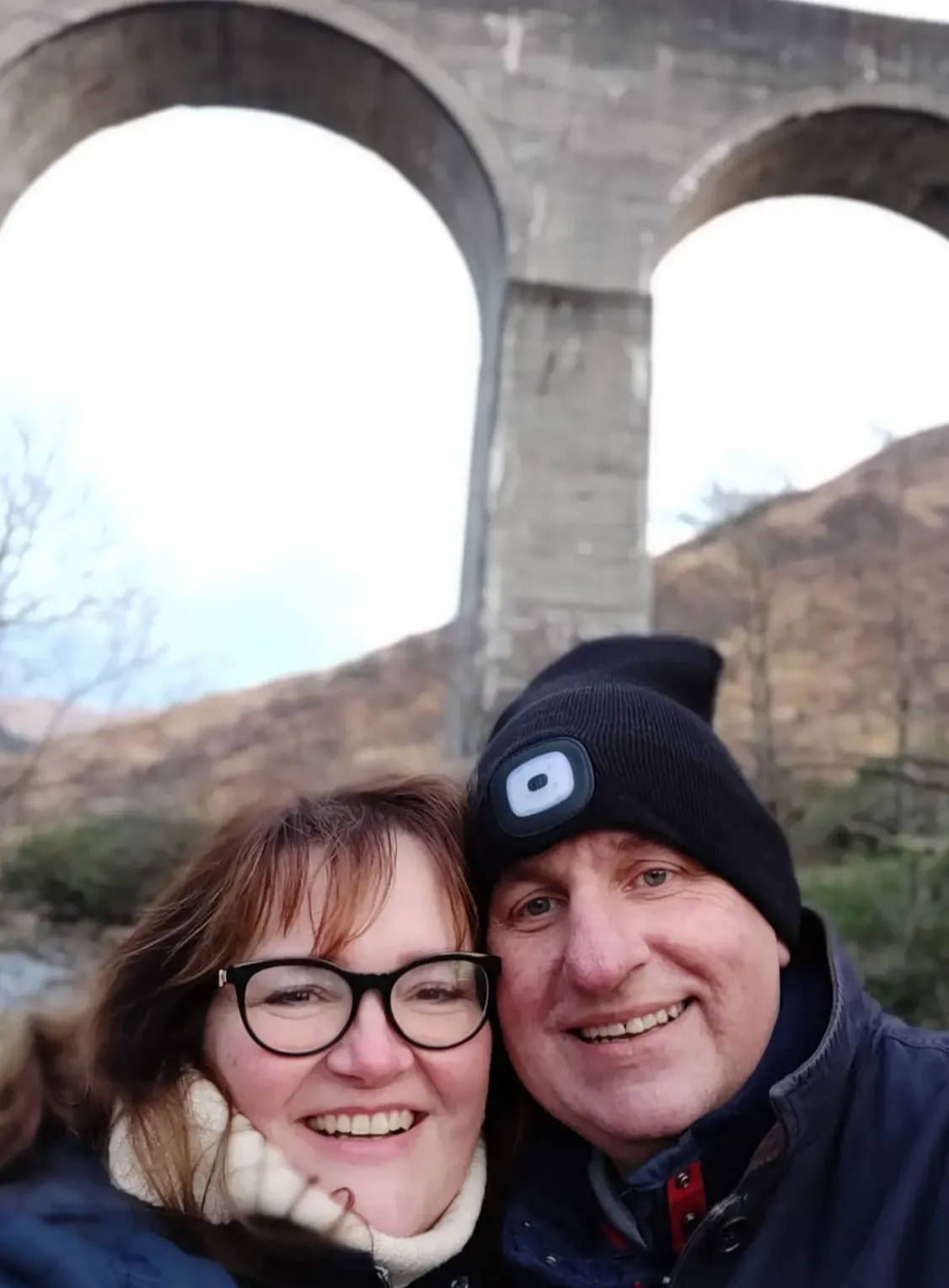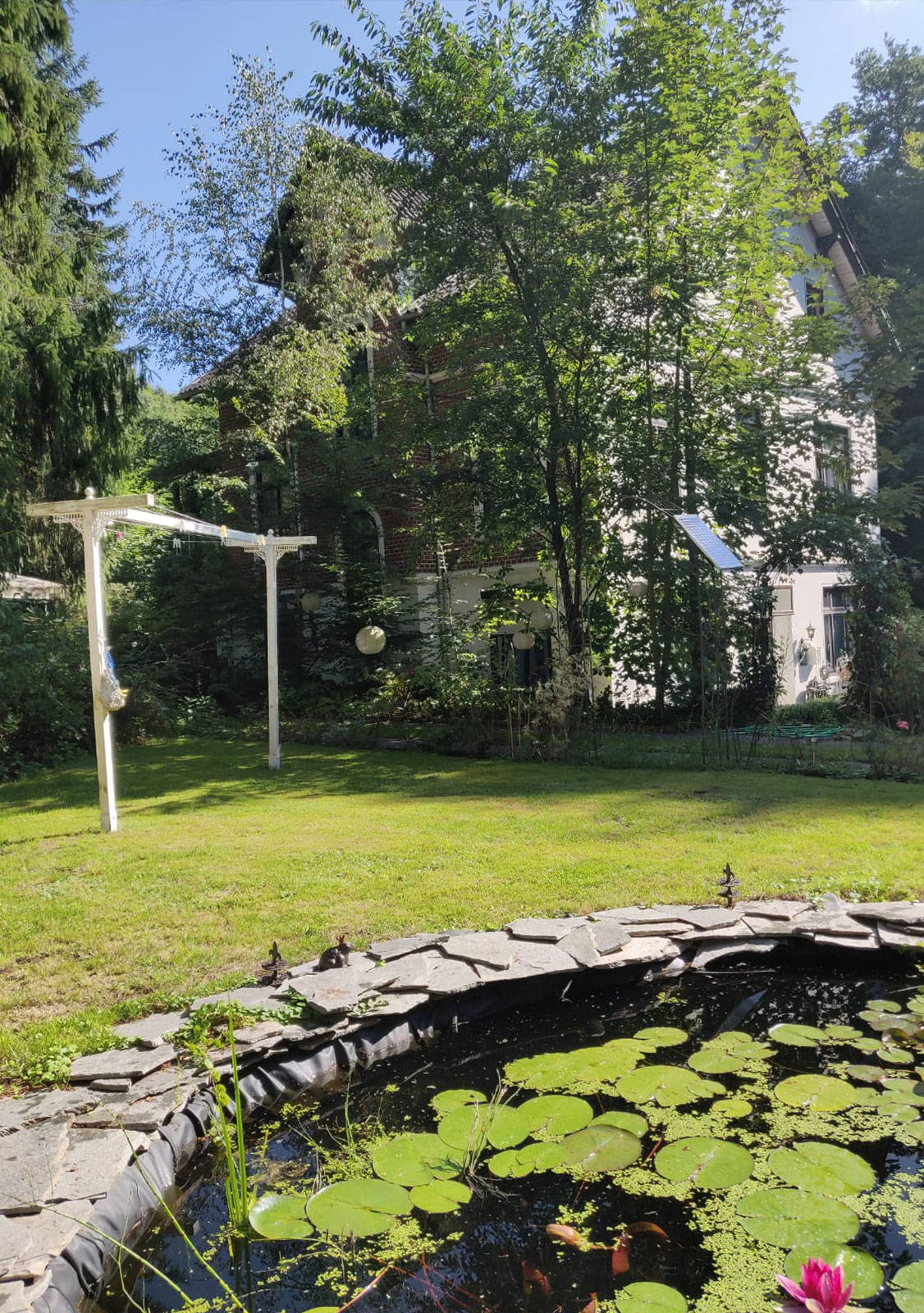 ---
I work a lot; my husband and I run an occupational medicine practice. We live in a very large old house from 1897, have four children, two horses, two ponies, two dogs, three cats, three chickens and three rabbits (a little bit like a zoo!). There is always a lot going on here.

But it is most beautiful when I sit down with my husband in our cozy living room in the evening and at least two of the cats jump on my lap and demand a lot of attention. That's when I feel most relaxed and happy.

My happy place? Scotland. I absolutely love it there and we have been many times. Regardless of the weather there, when I visit Scotland I feel happy and at home.

If my husband and I no longer have to work and our children are on their own, then it would be my greatest dream to buy a small house in Scotland, very secluded and in the middle of nature.



"My favourite mantra? Even the worst and blackest hour is only sixty minutes."
---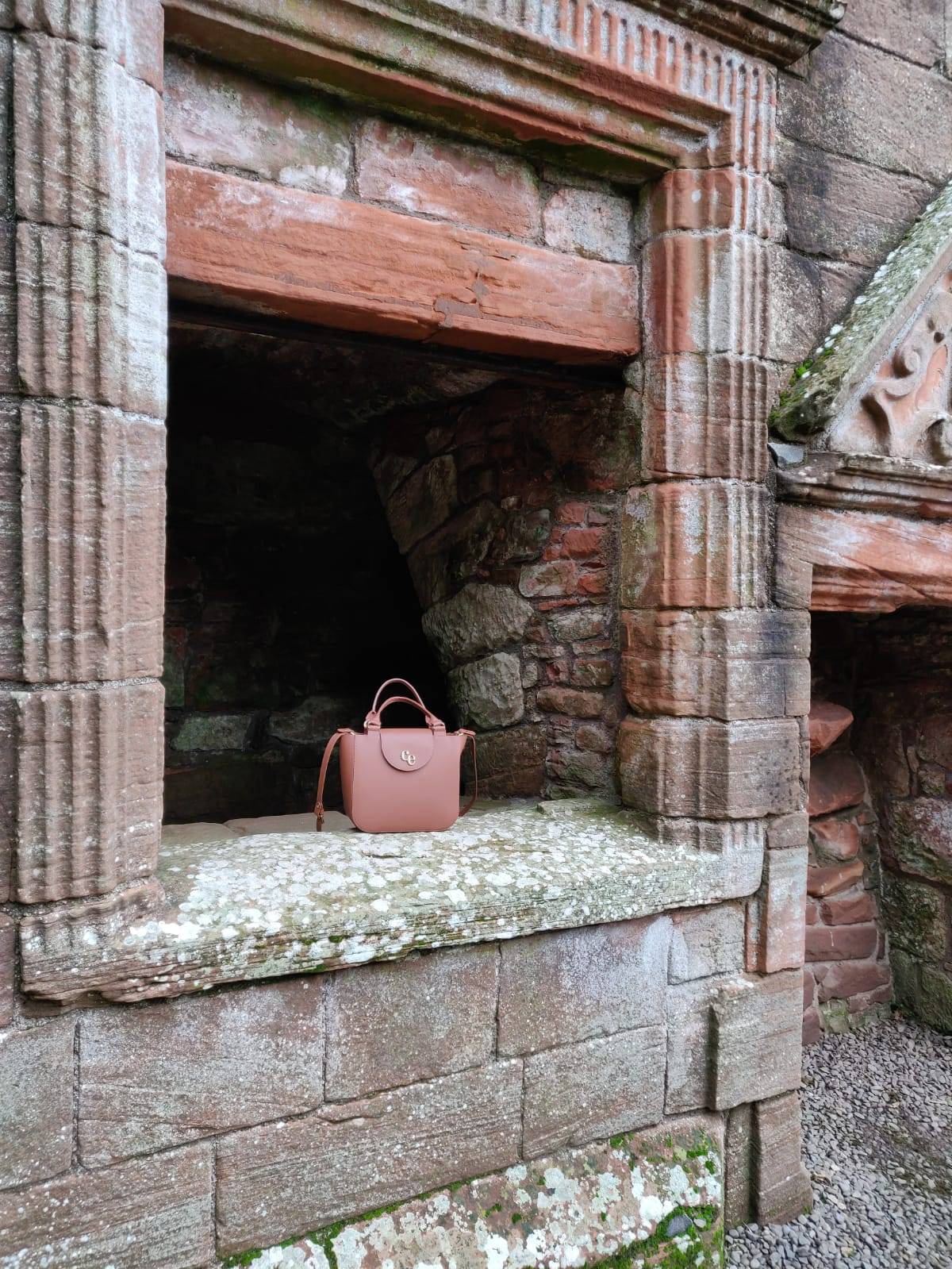 I visited Scotland with my brand new Alicia handbag in December 2019 and took photos of it in Caerlaverock Castle. Luckily there were only a few other visitors there because they looked at me very amused as I only photographed my bag in the castle!

On our last trip to Scotland we "visited" an abandoned mansion. There were "keep out" and "dangerous" signs everywhere, but I wanted to ignore them because the house looked so enchanted.

I was already on the way to the house when suddenly a beautiful deer was standing very close to me and was looking at me steadfastly. I've never seen a deer so close. I had the feeling that the deer was trying to tell me "don't do that".

So, I didn't go into the house and decided to take some photos from the outside. It was a very exciting situation.

I don't think I'm particularly brave, but if I had to be brave for my family, my children, I would.

I admire brave people like Charlotte Elizabeth very much. They fight for their dream and no matter what obstacles and defeats fate puts in their way, they overcome them and go their own way.

I admire my children very much and consider them brave.
My eldest daughter Emily moved from our sheltered family to the big Berlin to realise her dream of studying media design.

My second daughter Britta went to boarding school in England at the age of twelve and was only equipped with her school English in order to realise her dream of graduating from school there. I think that's very, very brave.

Our son Tillmann never had it easy at school, but he fought and never gave up and will soon be doing his Abitur.
And our youngest daughter Liv has been riding since she was two years old, no horse is too fast for her, no horse jumps too high for her, she loves to be with her horses. That is also very brave.

All of this is courage to me. To go your own way and not to despair of obstacles but to grow.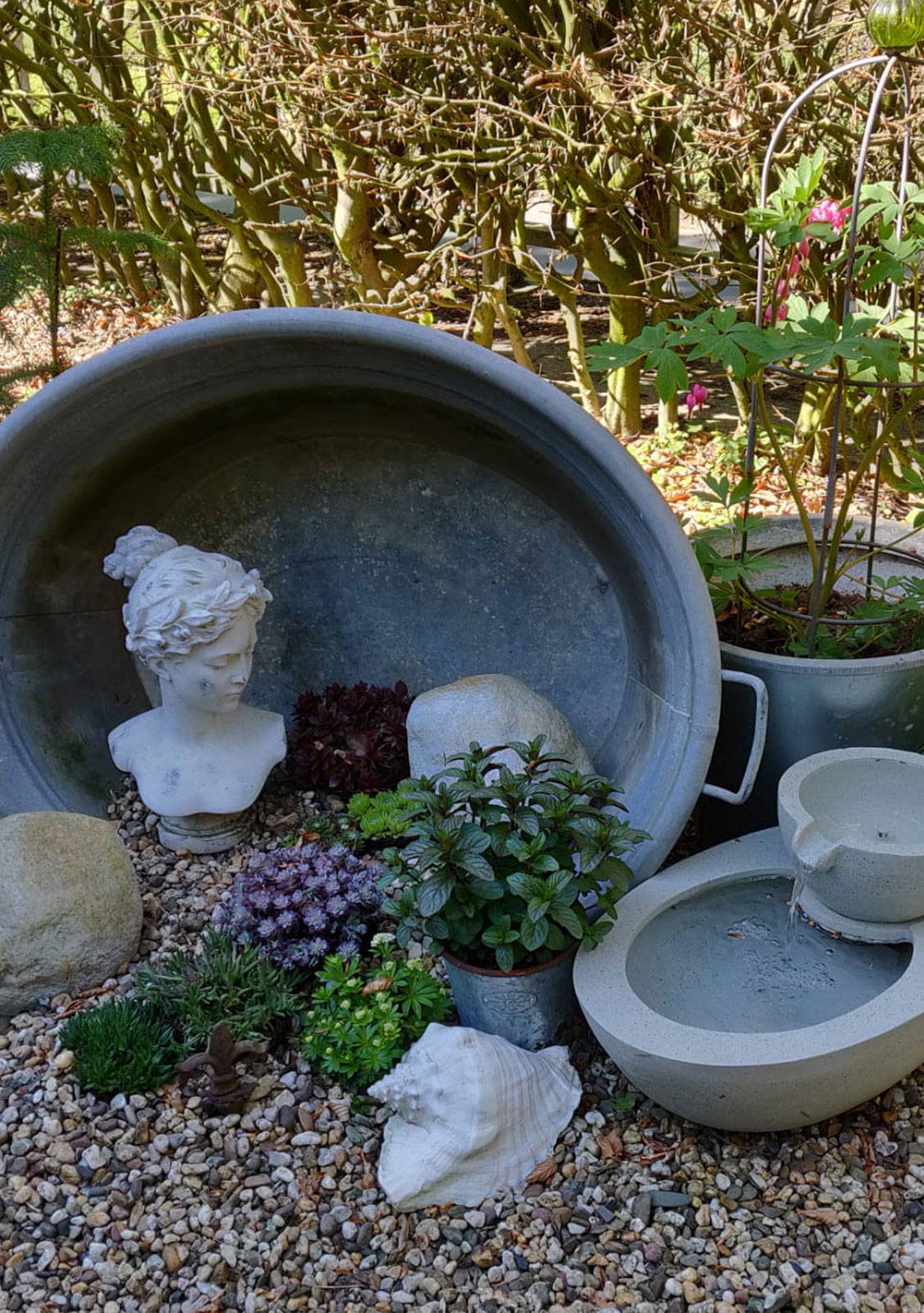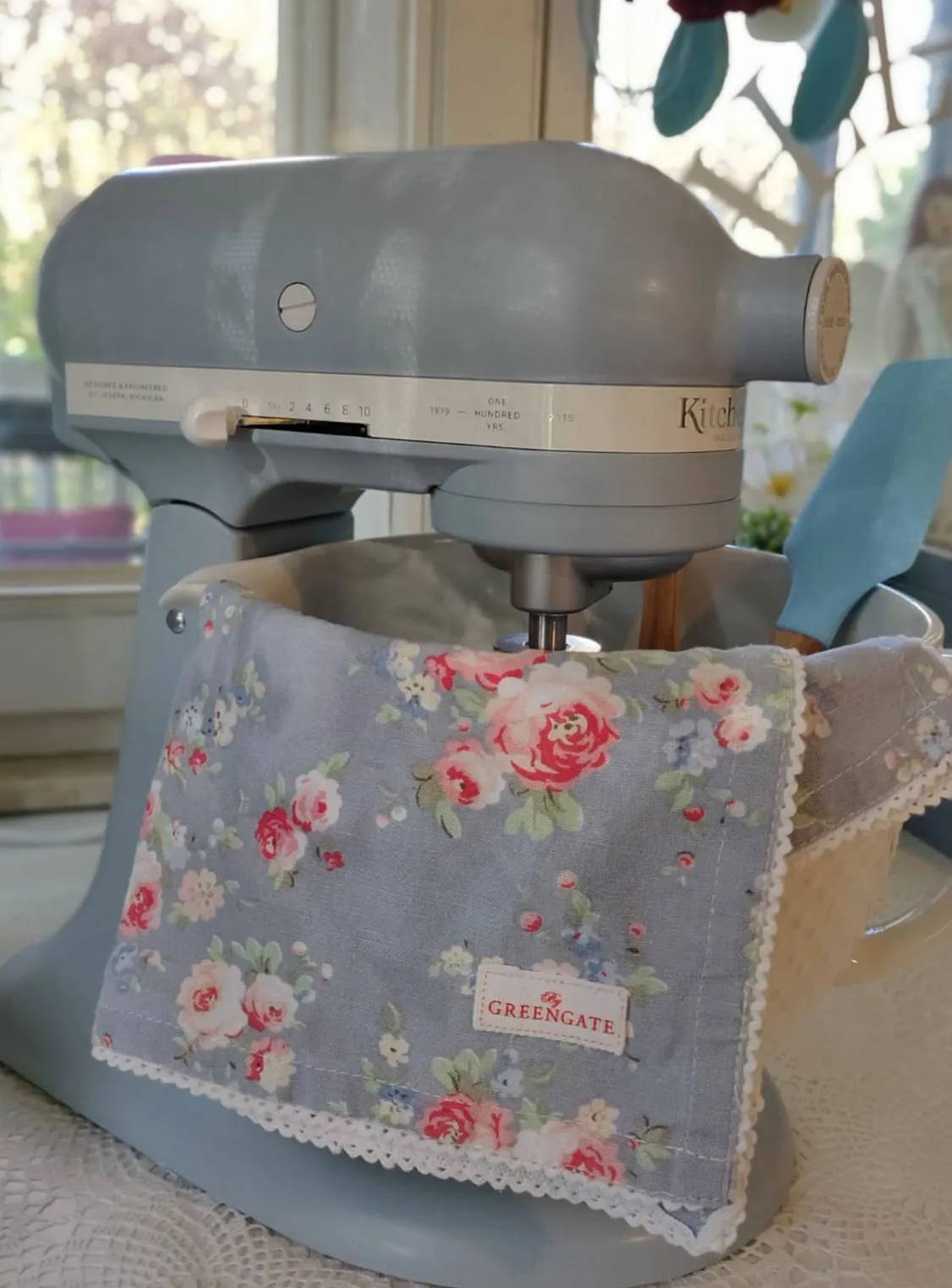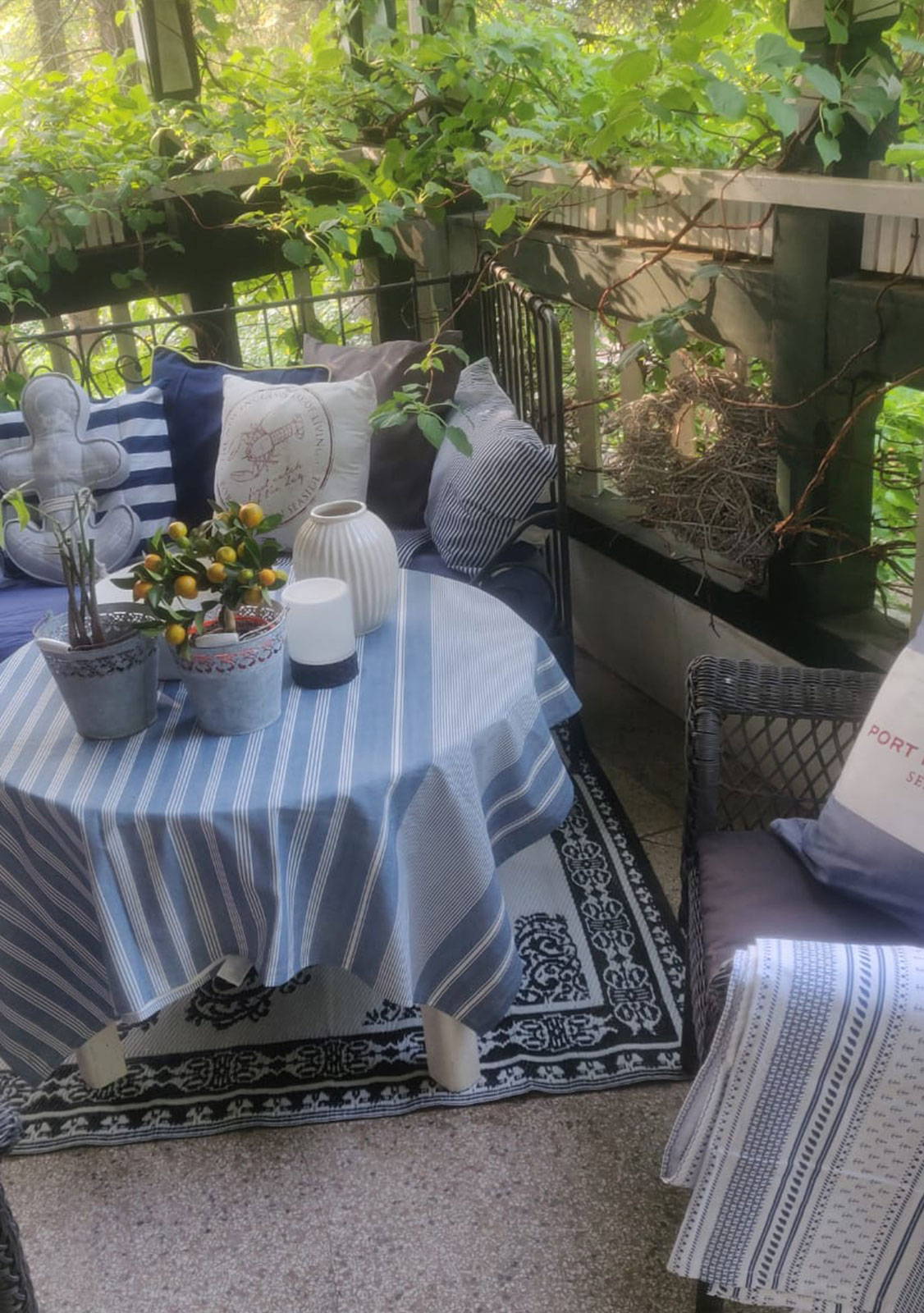 I saw the Bloomsbury for the first time in March 2018. I just thought, oh my god, I've always been looking for a bag like this!

There was an article in a newspaper about Prince Harry's fiancée Meghan Markle and in the accompanying picture she had a brown bag: the Charlotte Elizabeth Bloomsbury bag in chestnut.

I did a little research and read the story of the Charlotte Elizabeth brand. I was so excited when I got my first Bloomsbury; it was a gift from my husband after I told him about the brand. Charlotte Elizabeth are still one of my all-time favourite bags. I now have the Bloomsbury in Chestnut, Blue, Midnight and Black with initials (RB) that I gave to my daughter Britta. I also have the Alicia, also in Chestnut, which my husband gifted me for my last birthday.

The Chestnut Bloomsbury is still my favourite bag that I use every day for shopping, strolling, etc. I usually wear The Black Bloomsbury on more elegant occasions, as well as The Midnight.

The Blue Bloomsbury is my "summer bag" which I like to carry when the weather is nice (I definitely need the pink one!).

The Alicia is my bag when I need a little more space, have to take more with me, drive farther away or travelling for longer.

My wallet, lipstick and mobile phone are always in my Bloomsbury.

When I'm out with Alicia, I also have a make-up bag, hand disinfectant, spare glasses (I wear glasses) and lots of nonsense with me that I never really need.

I love the story behind Charlotte Elizabeth's bags. I am very impressed by what a strong woman Charlotte is, that she never gave up and, despite all adversities, made her dream come true.

It's fun to own a bag that has a real story behind that is more than just a brand.

Also, the bags are simply beautiful, simple and very tasteful. I can wear them to any occasion, elegantly and also for sport or business.





"Nature inspires me to protect it more and to be grateful for what it has in store for us."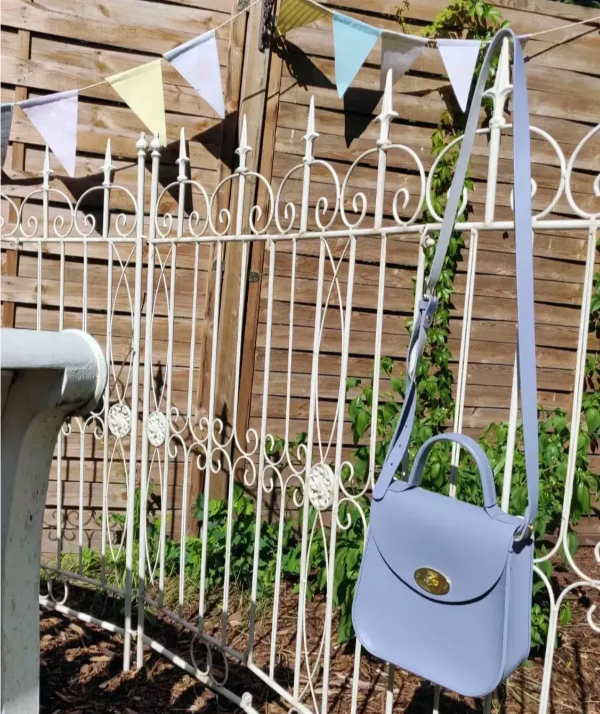 ---