Friends of CE: Shantell
We just love how much passion and positivity Shantell, from Pennsylvania has for life. We speak with Shantell on her life during lockdown in the US, her love for travel, particularly to England and Ireland, and the importance of having goals & dreams - including some of her daily affirmations.

Instagram: @shantellrobertson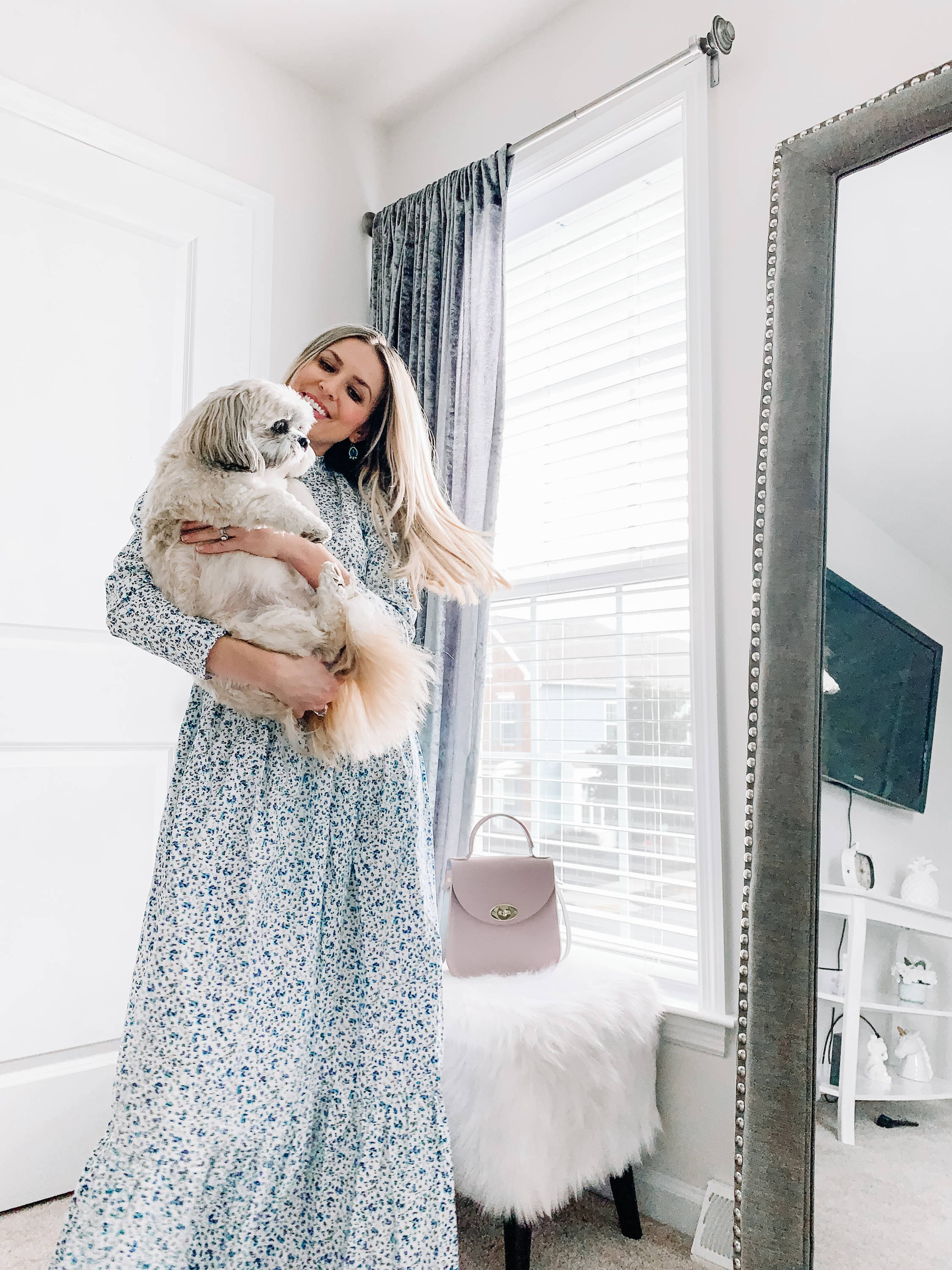 ---
I currently live in Harrisburg, Pennsylvania, but I'm originally from Shamokin, Pennsylvania known as 'The Coal Region.' A little known fact is that Meghan Markle has family ties to the area. Her Great-Grandfather, Isaac Markle, was born in Shamokin in 1891.

The little moments of happiness throughout my day begin with my morning cup of coffee, to drawing fashion illustrations over my work lunch break, and then eating dinner out on the front porch with a a glass of wine at night.

---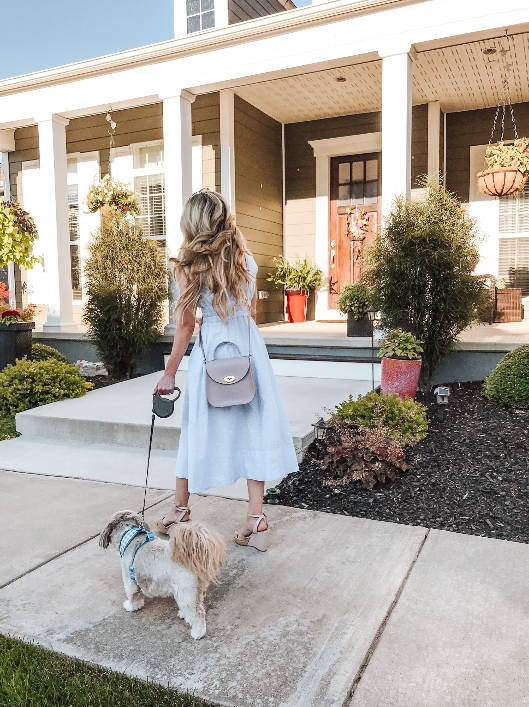 My happy place is home, and in my robe…without a doubt! There's so many days where I can't get home fast enough to put on my robe and exhale once I walk through the door.

The simple things in life make me fulfilled. Activities that don't require money (or minimal amounts of money). Taking a walk on a beautiful morning. Having a picnic with a glass of wine. Sitting outside on the porch with my dog, and spending time in the garden.

I love dreams, it gives us something to strive for and keep us learning and adapting! Some of them are:
- To live in Europe, specifically England (English Countryside) or Ireland.
- Work for a fashion/accessory brand
- Complete my Fashion Book!
- This maybe a stretch, but to work for The Duchess of Cambridge as an assistant stylist or I'll even settle for steaming her curtains!
- And my #1 dream right now is to work remotely.

"What do we need more of in this world? Love for humankind, compassion, that everyone is created equal, and to take care of our planet. "

I spent lockdown at home with my husband and dog.

There's several important lessons I learned:
- To take care and look after your physical and mental health.
- Being out in nature truly is free and therapeutic.
- Family time is so precious. It was nice to work from home with my husband and eat lunch together and go for walks on our lunch breaks with Breezy.
- That I can efficiently and effectively work from home and truly thrive working remote
- That so many things we stress about truly doesn't matter. Our health, family and friendships do.
- People that I met through my travels and blog/brands that we reached out to each out and still kept in tough wanting to know that we were okay.

Some things I wish to hold onto after this pandemic is over, is that every life is precious. To slow down and enjoy life, enjoy nature, family and friends. Adapt to technology…especially the workplace. That's it should be about protecting human life instead of checkbooks.

My favourite mantra? There's so many it's hard to pick just one. Every day I share a Daily Affirmation on my Instagram. Mantra's that truly speak to me and I share them hoping they resonate with others and inspire them. Some of them are:
"Fall in love with taking care of yourself.", "Your dream was planted in your heart for a reason." and "You are resilient and can get through anything."

The last time I felt brave? Every day I feel brave. Brave for driving across a bridge on my way into the office (if my math is correct that's about 520 times a year I drive across the bridge afraid). I have a driving anxiety and I'm terrified of bridges.

I define bravery by "doing it afraid".

I'm always inspired by seeing other women go after their dreams and accomplishing their goals. I would love to see more equality, fairness, kindness and more female leaders in positions of power (politicians, CEO's, etc.).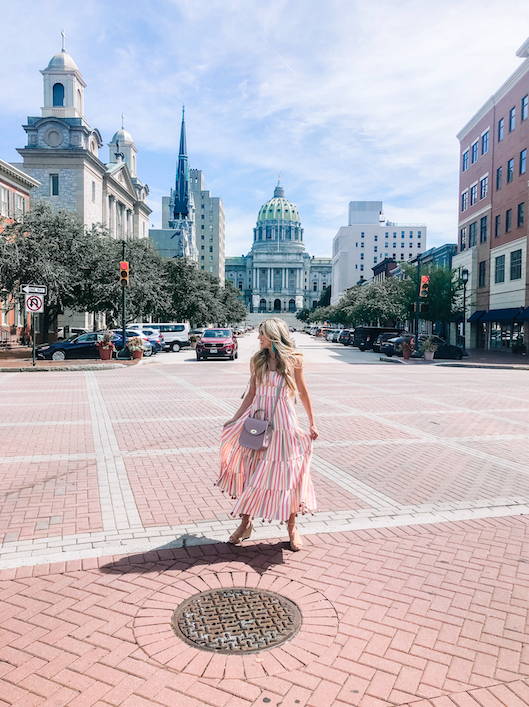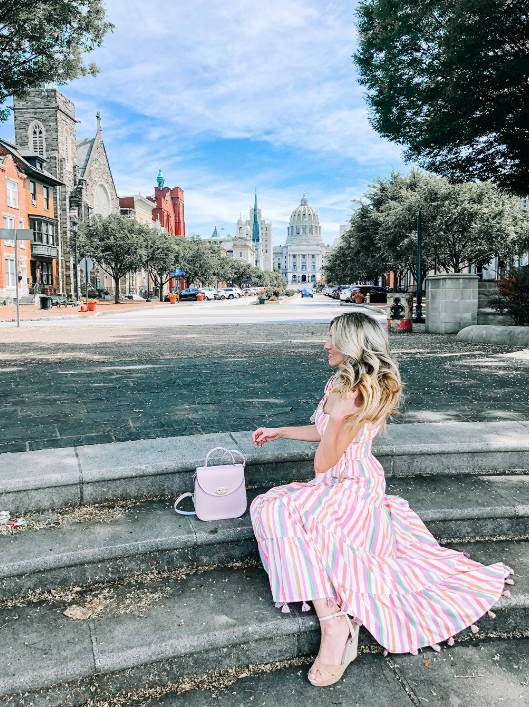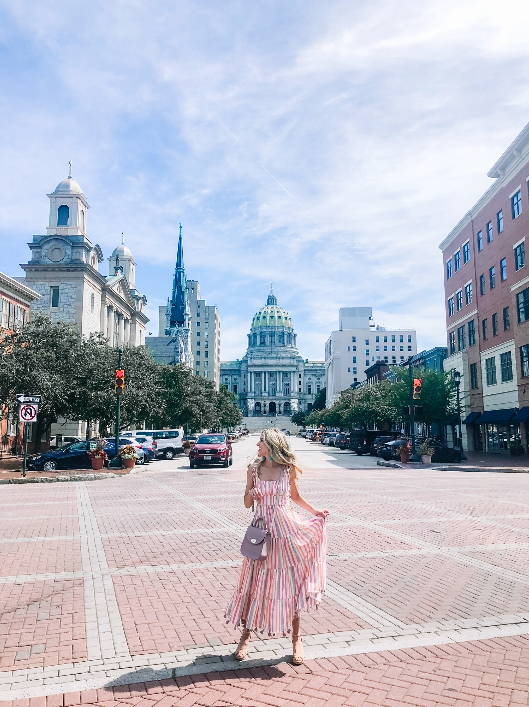 ---
A list of things I wish I'd known when I was young:

1. Do what's right for you, not what others think you should do.
2. Study Abroad
3. Travel as much as possible and see the world.
4. Learn how to turn your passion into a business.
5. That women in the workplace (in America) deal with sexual harassment, and to not remain silent and to speak out and use our voice.
6. Enjoy the moment you are in, time goes by so fast.
7. To always take care of your mind.

---
I first discovered Charlotte Elizabeth when Meghan Markle wore the Chestnut Bloomsbury bag during a Royal Engagement with Prince Harry in Northern Ireland.

I have the Pink Bloomsbury and the Shrimp Scallop Coin Purse. The Pink Bloomsbury was for a collaboration to showcase around our trip to England and Ireland in 2019, as well as the United States.
The coin purse I bought for our trip to Switzerland and Italy that was scheduled for June 2020. (it was canceled due to Covid)

I love the personal connection that Charlotte brings to her Instagram. It's so different from other brands. She walks us through her day, the Behind the Scenes of her business, and truly appreciates and cares for her customers. She's very passionate about her business, and is always thinking 'outside the box' with her business. She truly involves her followers, and engages them by asking questions on what they would want to see.

During the day I'll wear my Bloomsbury bag as a crossover and I love wearing pretty ladylike dresses with it (or jeans for a casual look!).

At night, I wear my Bloomsbury the same way as Meghan Markle. I carry it without the crossover strap. I love that the Blomsbury has the option to either wear it as a cross body or carry it with the top handle.

As for what I carry inside... Anything that fits! From my cell phone, chap stick, lipstick to my wallet.

It's so hard to narrow down my best adventure with my Bloomsbury. Whenever I wear it I feel an instant confidence and girl powers!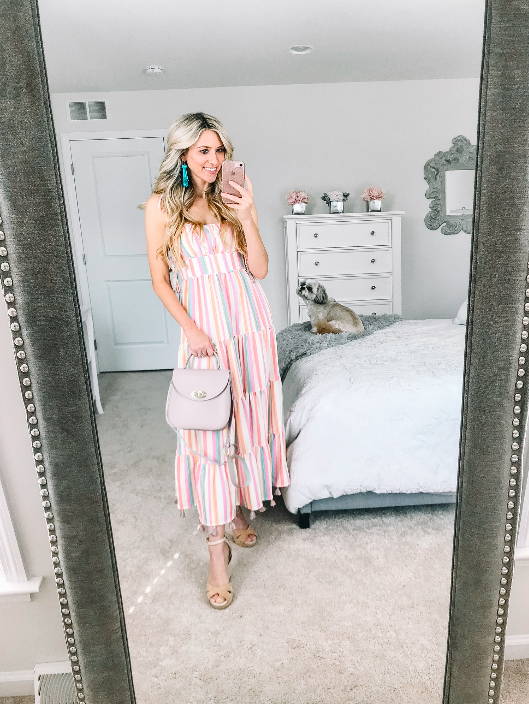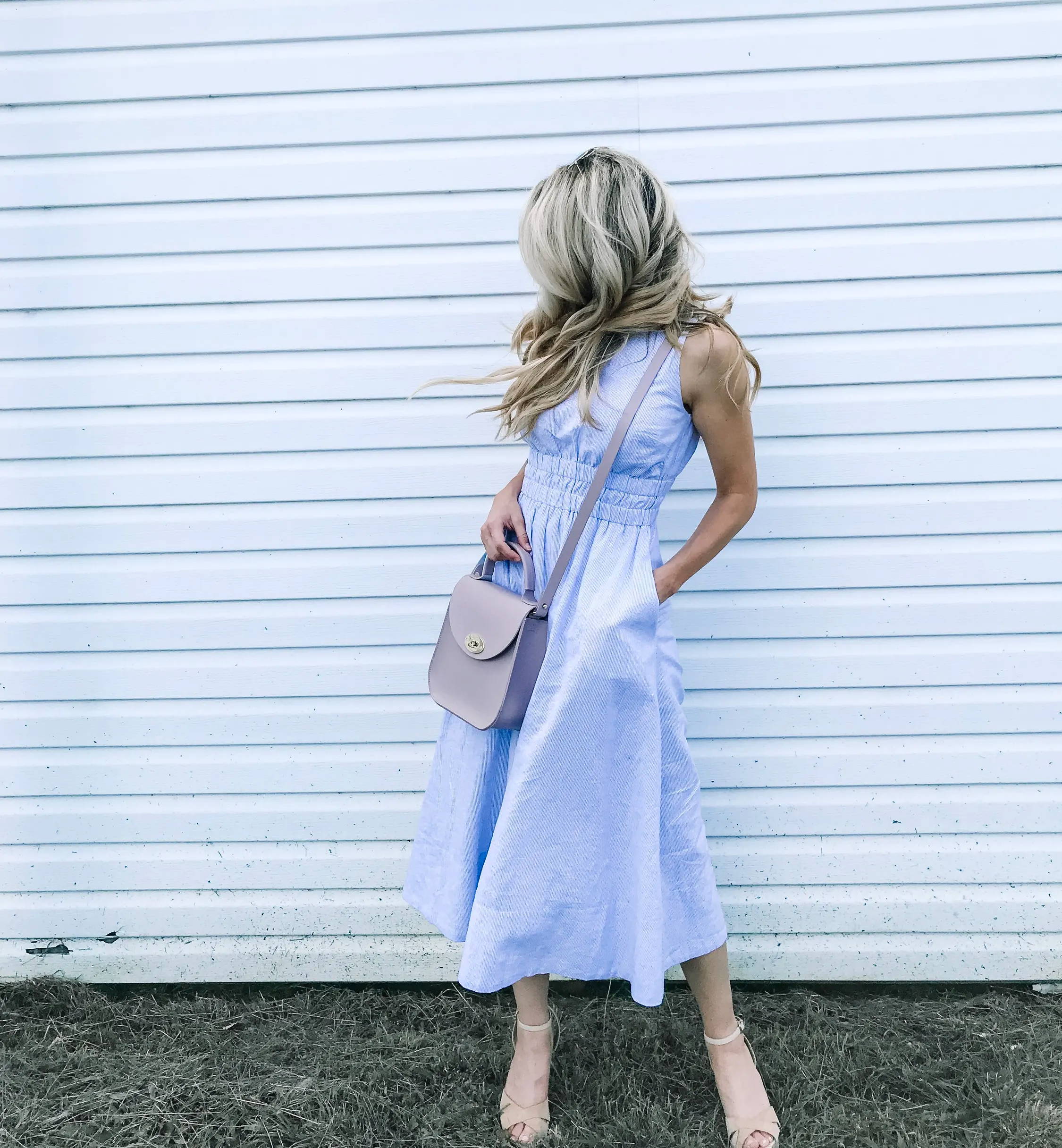 ---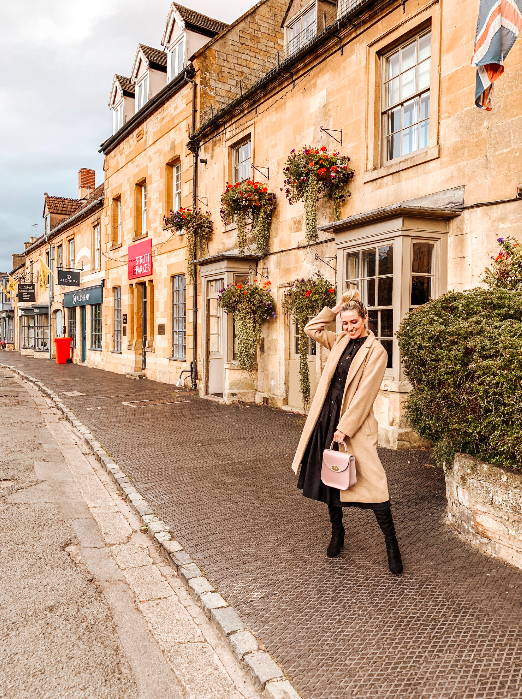 However, if I did have to narrow it down, my best adventure with my Bloomsbury was my trip to England and Ireland, 2019.

In Ireland I wore my Bloomsbury in:
Dublin (Christ Church, Rural Pub Tour, Trinity College), Kinsale (walking around the village), Adare Manor (wore it for afternoon tea, for dinner and walking around the village).

In England I wore it in the Cotswolds. (I wore my CE on the Cotswolds Guided Tour and when we went out for dinner), Blenheim Palace, London (walking around the city and visiting the Kensington Palace gardens)

During my time overseas, I was proud to wear a British Brand that is handcrafted AND designed and owned by a woman!

My favourite adventure was the time when I visited Kensington Palace by myself. My husband didn't go with me, and it was such a liberating feeling of walking there alone, and touring the Palace and talking to the staff. I love Royal History (I know it so much better than American history), so I felt right at home with knowing so much about the Palace, and the Queen Victoria exhibit that it was one of the happiest memories I had visiting London.



"As a society we need to post content that inspires people instead of 'look at me' and bragging content. Social media can be tough on a person's mental wellness/self esteem."

---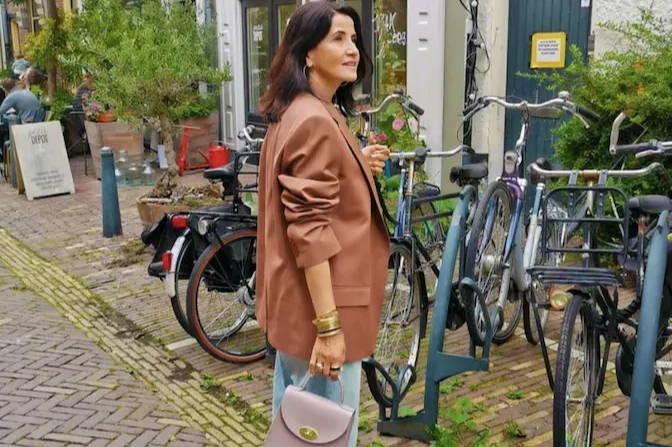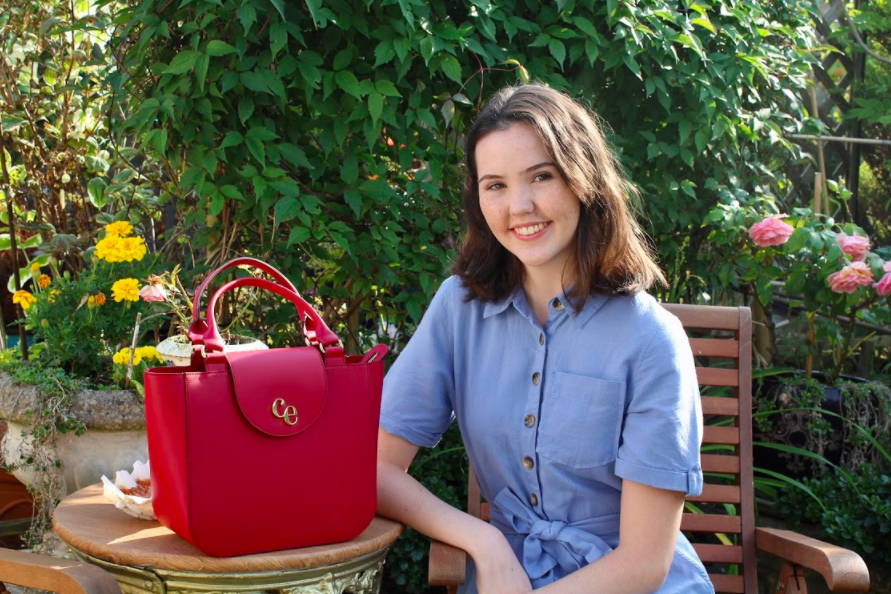 ---