Friends of CE: Gaetane
Our beautiful customer from Lyon, France, shares with us how her and her husband manage to live between France and England, how lockdown has inspired her to protect nature for the generations to come, and she let's light on her favourite 'gîte' in Cluny, where she goes to escape.

Instagram: @gaetanerigg

---
I'm Gaetan, from Lyon. Well… I was born in Belgium (My mother is from Brussels, my dad from France). My parents move back to France, where we moved around the regions on a regular basis. I also lived for almost 10 years in Sheffield after a short stay in Bradford, where I met my husband. Since 2002, we moved back to France, first in Brittany and now we're based in Lyon!

---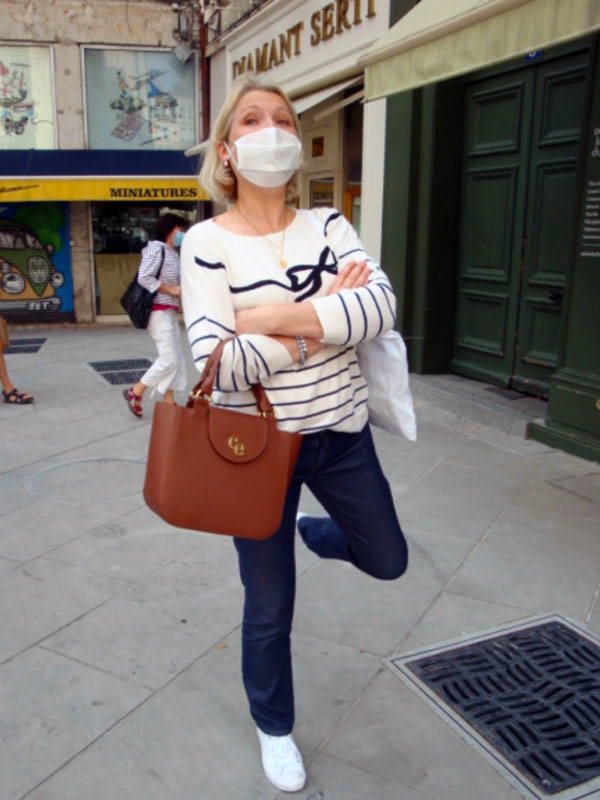 I spent lockdown here in Lyon, working. It has been a tough period; the loss of boundary between home and work has been quite difficult as I was working from 8am to 7pm (my Mum called me on a regular basis to make sure I got some rest). Weekends and bank holidays no longer meant anything. I learnt that my colleagues are really brilliant people; they are really supportive as the knew of my circumstances. As a manager, I made sure I was always available for my team, fighting to protect them as the director decided we should start furlough.


People have become individualist as of late, but this pandemic has really stressed how interconnected we all are. One sneeze in China has got us into this global pandemic, with impact on local economies. We suddenly realise how fragile our lifestyle is. We really need to take this opportunity to scale down and lead a more sensible life, by supporting small businesses and local producers. I believe that we have to be more considerate about our travelling and transportation, too.

My favourite adventure was deciding to move back to France after a holiday on Ile de Ré. Within a year we sold and pack the house in Sheffield to settle down in France. However, since Brexit, we may have to move back to England as my husband is British and he might not be allowed to work from home in France.

Since the beginning of the pandemic, going back to the office is a pretty big adventure. Coming back home to my husband who has cooked me a meal (a curry most likely!) is my little moment of happiness in the day.

My husband works in Sheffield and I work in Lyon, France in Transport and Logistics. Normally he is away for a few weeks and spends a week in Lyon working from home. This year, we've been separated due to Covid-19 for four months. He managed to come back mid-July and will be travelling back to the UK after we have our holiday in Burgundy. We are not sure what the travel and living arrangements will be for the months to come as the situation in France is getting worse.


---
"When lock down was over, I went for a day out in the countryside. I felt like l was an intruder as nature went on undisturbed for weeks. I feel the need to protect it so future generation can enjoy as I have been."
---
I first discovered Charlotte Elizabeth through Instagram; I was looking for an original design and there it was. I love that the brand's run by a woman, a young entrepreneur. It make it unique in my eye.

I own The Alicia in Chestnut, and I love it. It was a present to myself as last year was a pretty rough one and I needed to cheer myself up. I store everything but the kitchen sink in it! My Bujo journal, pencil case, card holder, girly case with lip balm, paracetamol, nail file, my ID paper and car paper as it is obligatory in France, reading glasses and sunglasses, keys and latest addition is the sanitizer gel and a mask. And during the weekend a paperback too. I know it is a lot, but it does all fit in!

I wear my Alicia smart or casual, every single day of the week.



My happy place is my yoga mat; it's the place where I get rid of the stress of a day's work. The gîte 'Le Moulin de Merzé' near Cluny is also the place where I relax the most. Marianne is such lovely person who makes sure that you all you need upon arrival. Her gîtes are so comfy and cosy that you feel like you're at home, but better!

Acts of kindness inspire me. Some people seem to have the ability to give their time, even the very little they have. It really encourages me to be better. Giving and sharing a meal really fulfils me, as well as seeing the person's face on the receiving end!

I'd love to see more compassion, kindness and tolerance in the world. I believe we can improve social media by being honest, not criticising other and by being more respectful. There is no need to spread malicious, vicious messages on people.
Social media could be used to share and inform and could be such a fantastic tool.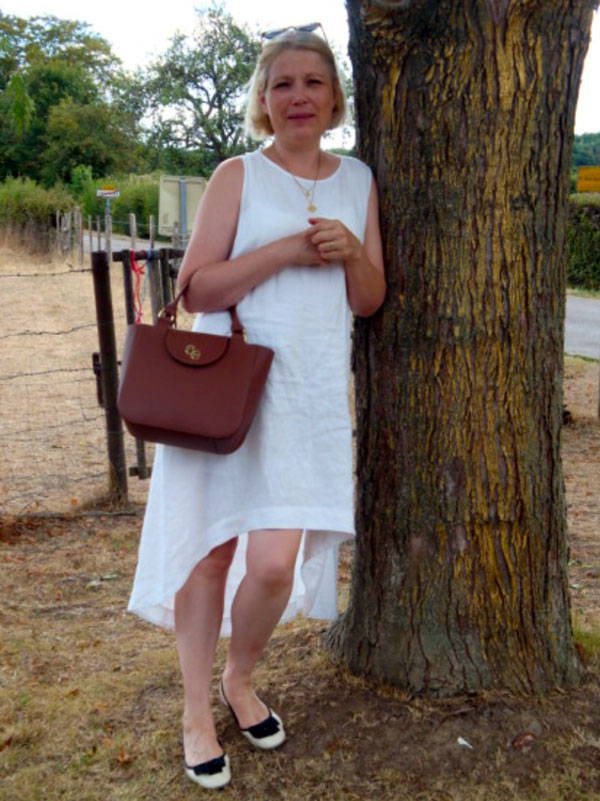 My favourite mantra is "Quality over Quantity". This is from my mum who always told me to choose quality over quantity, especially when it comes to food and fashion. I always apply this principal while shopping; I think a lot about the number of times I'm going to wear a piece before I buy it, however this doesn't mean that I don't get it wrong from time to time! I prefer eating less meat and fish and favour quality vegetables - which in turn contributes to protecting the environment.

I wish I knew how fragile our world is when I was young. I was lucky to grow up in the countryside in Burgundy. We were more or less self-sufficient food wise, supporting local producers and entrepreneurs.

I would love to see more understanding in the world; we need to take time to listen to one another. Taking time to listen, to learn. The world would be a better place if we gave one another the time to learn from them. We'll be so much richer from the experiences.


---