Friends of CE: Charlotte Moxon
At Home With: Charlotte Moxon

It is such a joy speaking with our wonderful community about their life in lockdown. We caught up with Charlotte, from the gorgeous Chilterns in Buckinghamshire on life during the pandemic, from the importance of family, friends, love and happiness during these times, shopping local & supporting small businesses, and sharing her thoughts on how everyday can be an adventure.

Instagram: @theharehome

Favourite mantra? "Be the change you want to see in the world" – It sums it up really, doesn't it!

Where are you from?

I live in the heart of the Chilterns in Buckinghamshire.

What are your little moments of happiness throughout the day?

Those moments in the morning when the rest of the house is silent. I have my morning diffuser blend on and look over the beautiful countryside outside our kitchen window – isn't it just so beautiful on these crisp mornings.

What's your happy place?

Home – our home is filled with love and (when we can) family, the most important things to me.

What 's your dream?

To continue filling our home with love and happiness in whatever form that takes.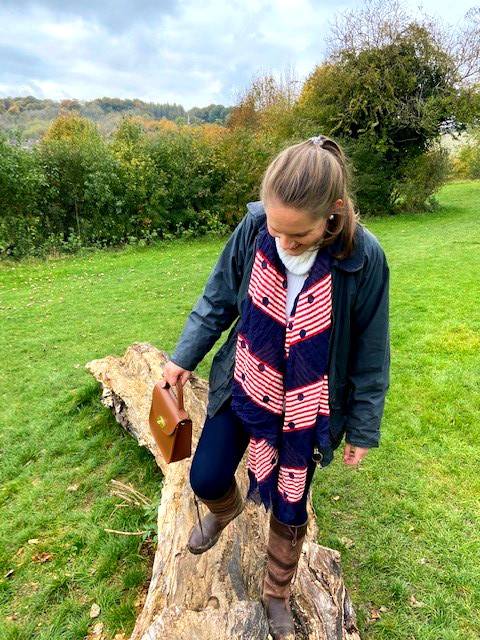 How did you first find out about us?

Through the media; after Megan Markle was seen in one of your gorgeous bags, I saw it on so many "outfit inspiration" pages, and just fell in love with the Bloomsbury – what a beautiful bag!

What made Charlotte Elizabeth different to other brands you have invested in?

I love to try to buy British and buy from small brands wherever I can – I loved that Charlotte Elizabeth had a story behind it and it was clear each bag was lovingly designed and produced. Sometimes you can just feel the heart within a company.

What Charlotte Elizabeth product do you have?

The Chestnut Bloomsbury. I bought The Bloomsbury for myself – I don't buy vast amount of new clothes and bags, but when I do I always try to buy good quality investment pieces that will last the test of time.

How do you wear your Chestnut Bloomsbury?

Literally with everything! That's one of the things I loved, the flexibility. It's one of those bags that can be dressed up or dressed down. It's comfortable to wear with or without the strap and is lovely and light which works for me!

What do you put inside your CE?

All of the essentials – phone, purse, keys and then my reusable shopping bag and Thieves spray (a great all natural hand sanitizer). It's surprisingly roomy for a small bag!

What's your best adventure with your Bloomsbury?

Everyday is an adventure in my eyes – and all of my bags needs to work with that…it comes everywhere!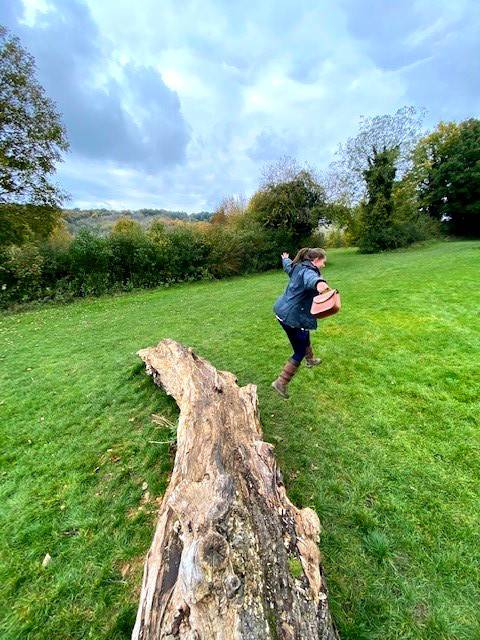 When did you last feel brave? How do you define bravery?

I look around me each day and see so many people fighting battles of their own and showing bravery beyond anything I could imagine. We are all brave each day in our own little ways, and I always try to remember we have no idea what anyone else is going through. Kindness is the way forward!

What do you wish to see more of in the world?

Everything! We love travelling and when we can get back to it, there are so many parts of the world we would love to continue travelling to. Embracing different cultures, smells, sights and most importantly…food!

What makes you feel fulfilled?

To love and be loved.


Where did you spend your lockdown and what important lessons did you learn in this time?

We stayed at our home in Buckinghamshire for the whole of lockdown – and we realized we have everything we NEED on our doorstep. One thing I had taken for granted though is how much we see our family and friends without a second thought – that was the hardest part of all of this I think, but we would do anything to keep them safe.

What lessons would you like us to hold onto after the coronavirus pandemic is over?

Shop local, support small businesses, look out for each other and most importantly, hold your family and friends a little closer each day.



---
---