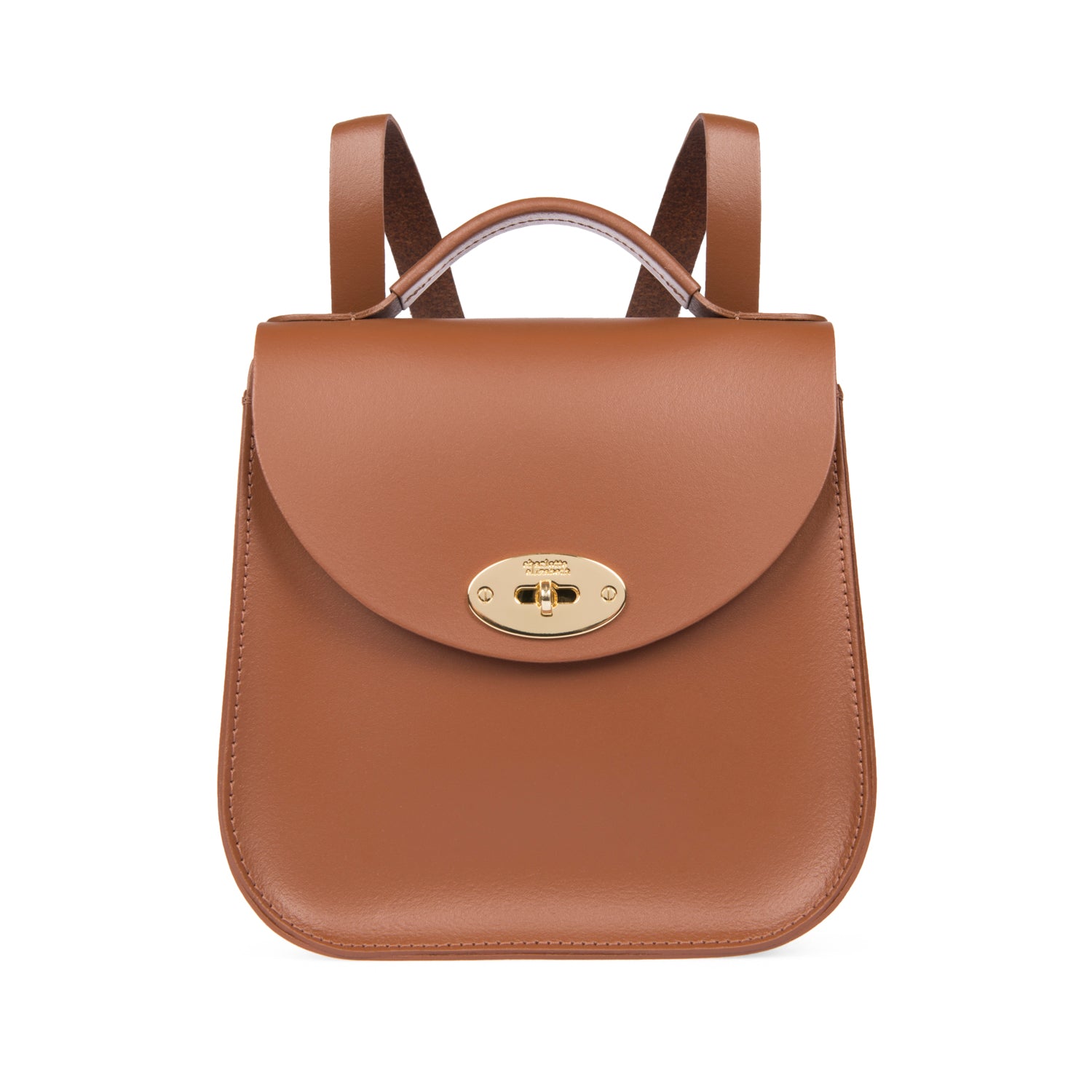 The Chestnut Bloomsbury Backpack
Turning our signature Bloomsbury into the ultimate adventure companion.
With modern curvatures inspired by classic cars, and a carry-top handle reminiscent of vintage ladies handbags, The Bloomsbury Backpack is lightweight and roomy enough for everyday essentials, and a little extra.
Adding effortless elegance and a touch of playfulness to your outfit, The Bloomsbury Backpack is hand-crafted by skilled artisans using the finest British leather and features adjustable shoulder straps, which are also detachable - turning your Backpack into a carry bag, making it versatile enough for every adventure.
The delicate, simple turn-lock ensures safekeeping, with a slim card pocket attached to the inner body, ideal for small keepsakes and essentials.
Details:
Body Height - 21.6cm/Side Width - 11.8cm/Body Width - 21.4cm/Handle Height - 4cm
1 roomy compartment
1 internal slim card pocket
Hand-crafted from British leather
Detachable and fully-adjustable leather shoulder straps
Brass finishing
Comes with a dust bag
Enough room to carry an iPad Air 9.7
All our products are packaged in a beautiful sustainable and ethically sourced Bags of EthicsTM Charlotte Elizabeth dust bag, and recyclable cardboard box.
The Chestnut Bloomsbury Backpack