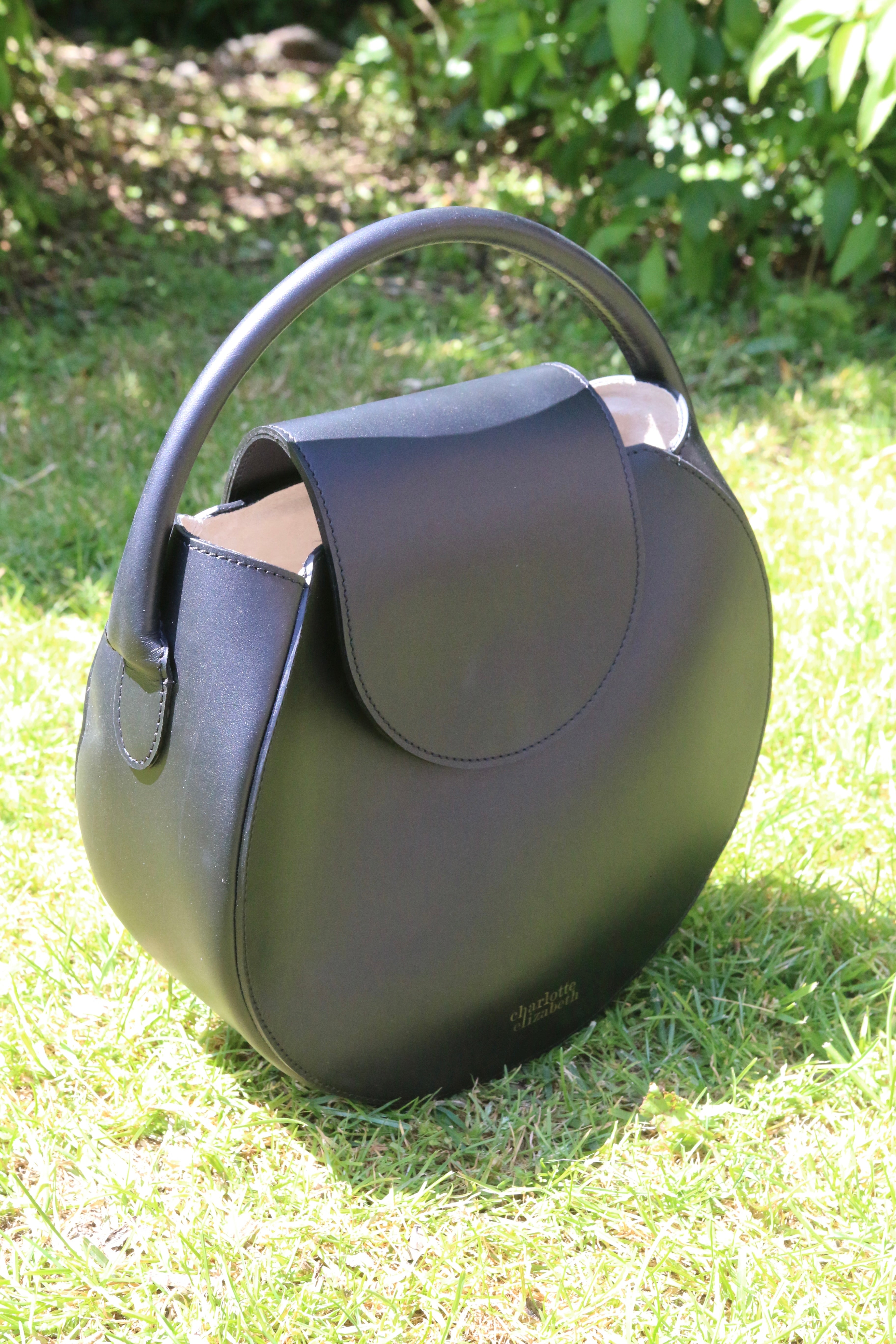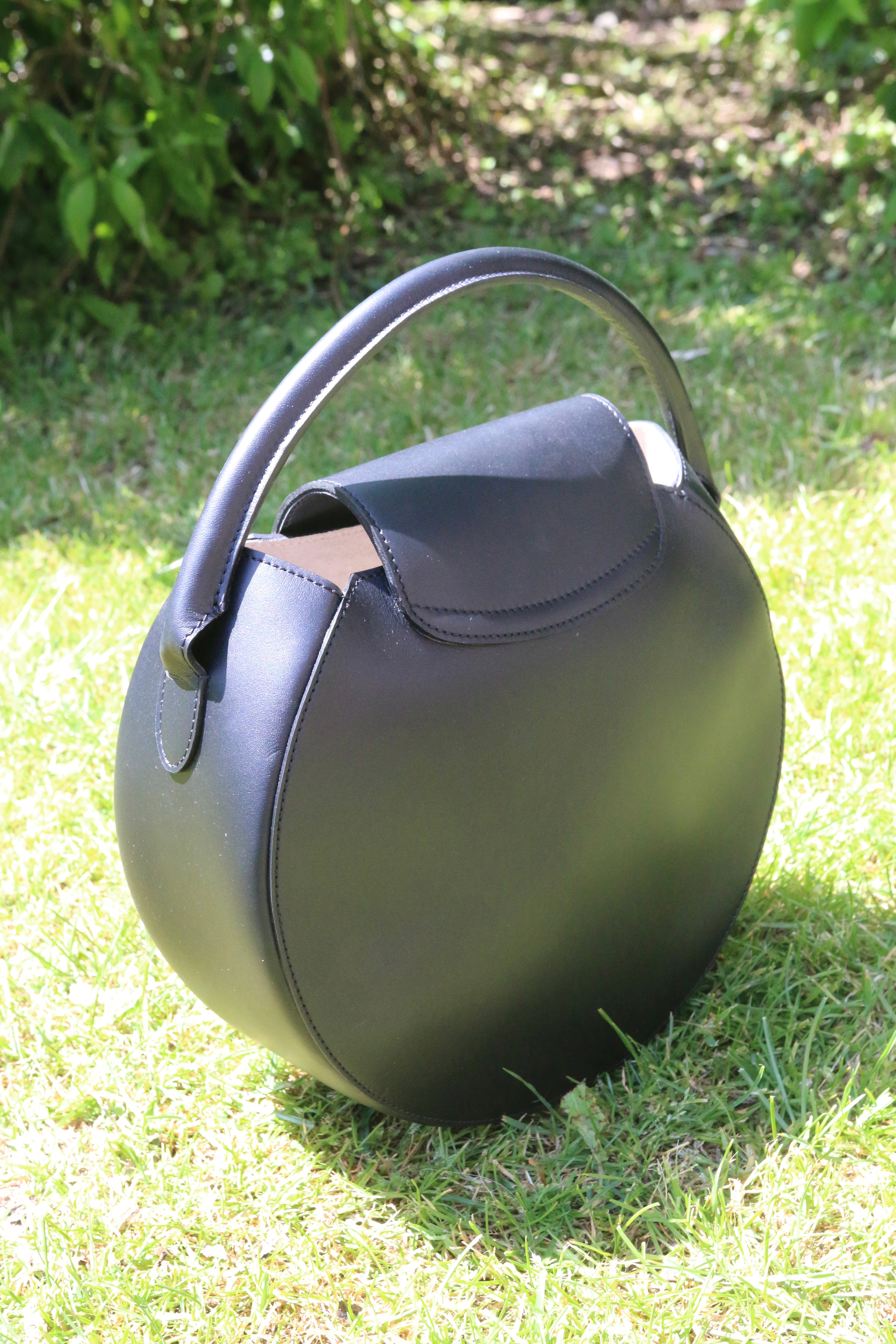 Round Bag With Padded Handle SAMPLE SALE
Description

Dimensions

Details

Care
Round bag prototype for style never produced, luxury full-grain leather with suede insides - no faults.
SAMPLE SALE ITEMS ARE EX-DISPLAY, EX-PHOTOSHOOT, PROTOTYPES, OR USED SAMPLES. SAMPLE SALE ITEMS ARE ALL NON REFUNDABLE AND NON RETURNABLE.SAMPLE SALE ITEMS MAY HAVE FAULTS SUCH AS SCRATCHES, MARKS, STAINS, MANUFACTURING FAULS, DIFFERENT MATERIALS TO THE SOLD VERSION, WITHOUT STRAPS OR OTHER DESIGN ELEMENTS ETC.
Width: 8.25 in / 21 cm
Height: 7.25 in / 18.4 cm
Depth: 3.1 in / 8 cm
Handle Height: 2.4 in / 6 cm
Max. shoulder strap length: 23.1 in / 58.8 cm 
Min. shoulder strap length: 18.6 in / 47.2 cm
- 1 roomy compartment
- 1 internal card pocket
- 100% cotton lining
- Hand-crafted from LWG certified Italian Pebble Grain Leather
- Secure magnetic closure
- Detachable and fully-adjustable leather cross-body strap
- Strong handle top
- Gold accent hardware, including luxury brass curved bar 
- Arrives in Charlotte Elizabeth 100% cotton dust bag and recyclable packaging
Wipe clean with a soft, damp cloth.
Read more about how to care for your Charlotte Elizabeth here.
Round Bag With Padded Handle SAMPLE SALE