Friends of CE: Lucy and Sarah
At Home With:
Lucy and Sarah

Our wonderful customers Lucy and Sarah, from Greenwich in London, share some gorgeous photos with us from their hometown along with their mother. Below, Lucy speaks to us about travelling to Sydney, her experiences with anxiety, and what lessons she's learned from lockdown.

Instagram: @juicestagram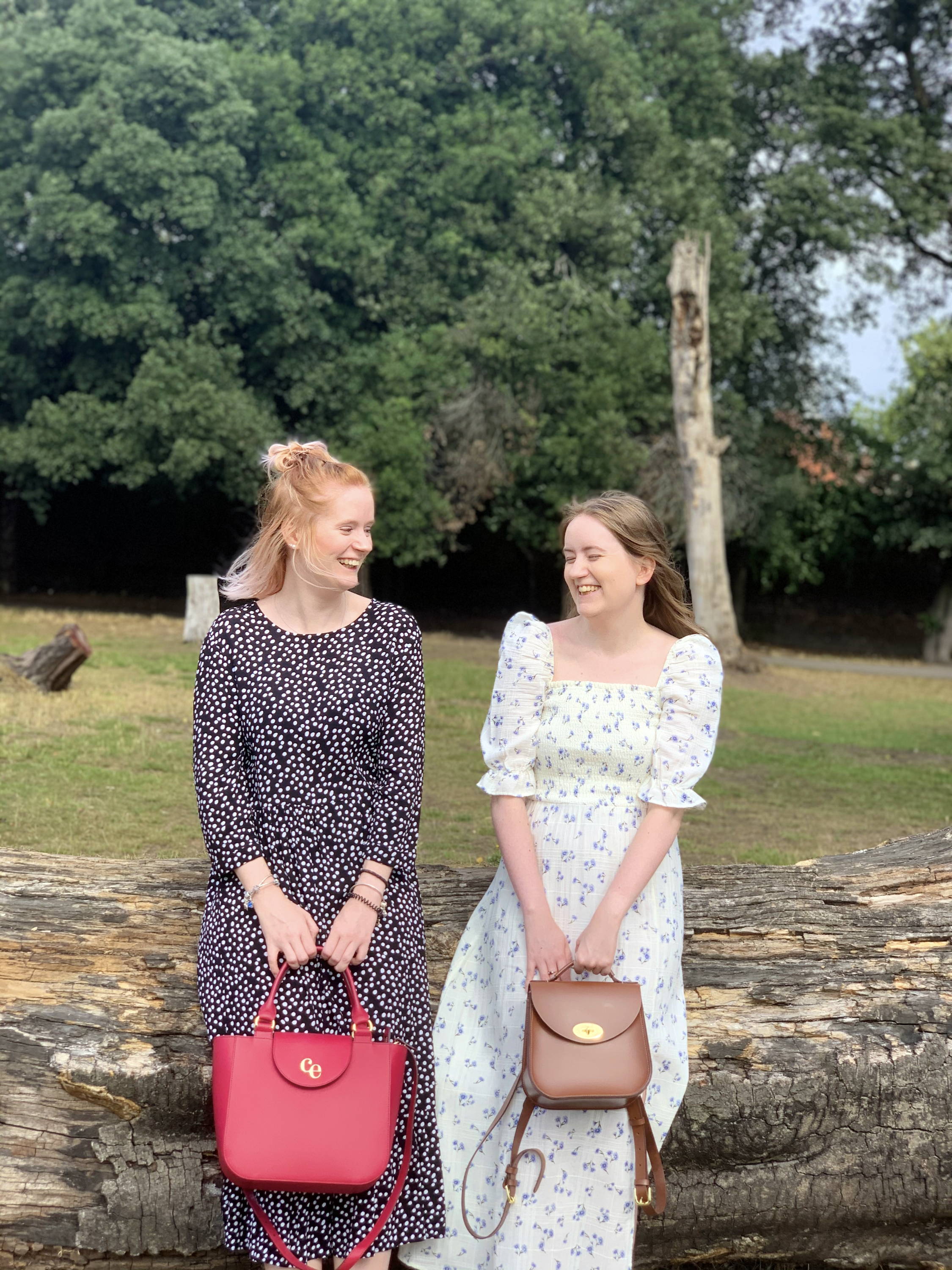 ---
I first discovered Charlotte Elizabeth through my sister, Sarah, who purchased one of the Pink Bloomsbury's after reading the brand story on Liv Purvis's blog. I was instantly envious and wanted one for myself – and then, as a longtime fan of Suits, when I saw Meghan Markle sporting one I knew I just had to have one.

---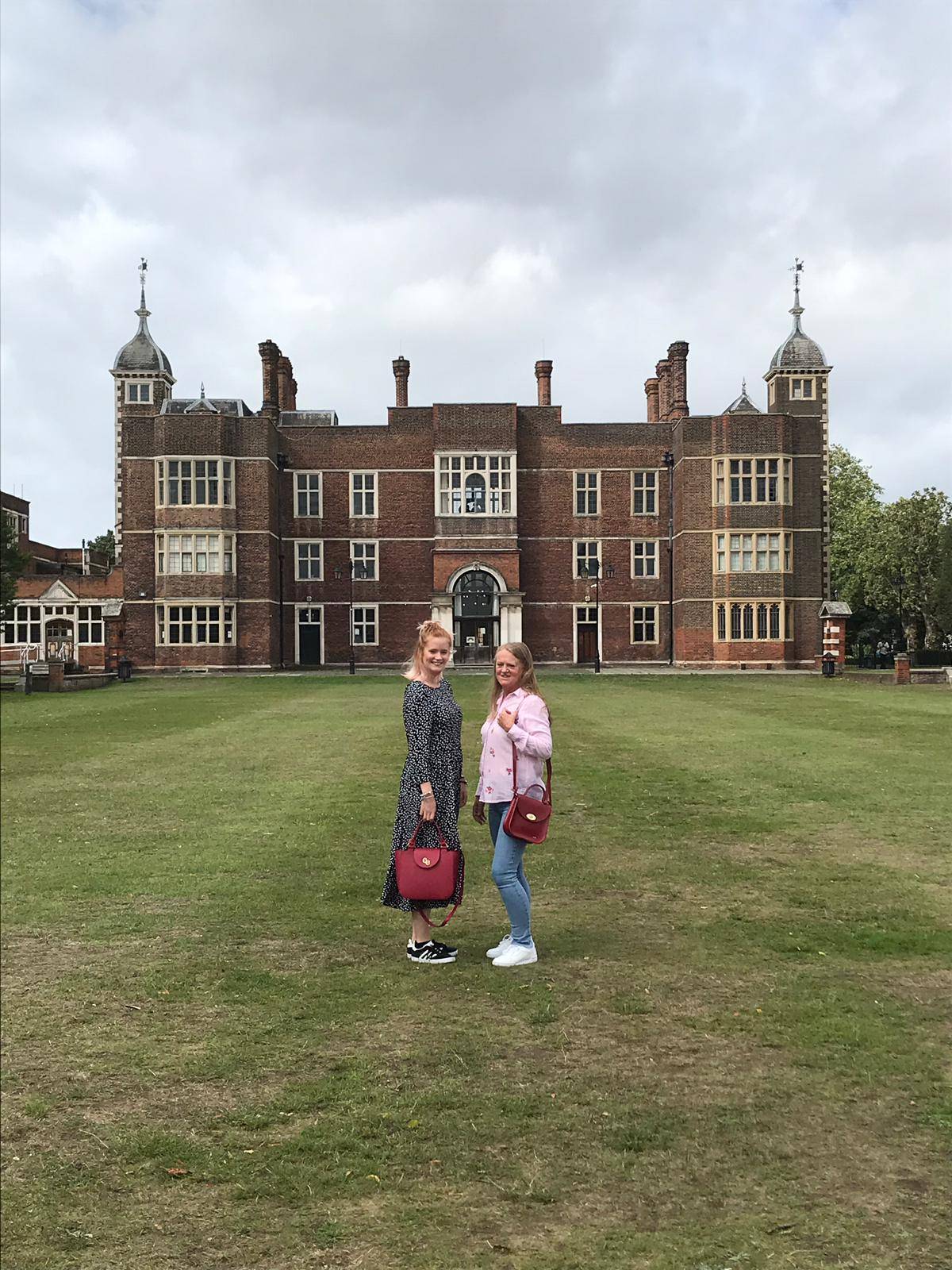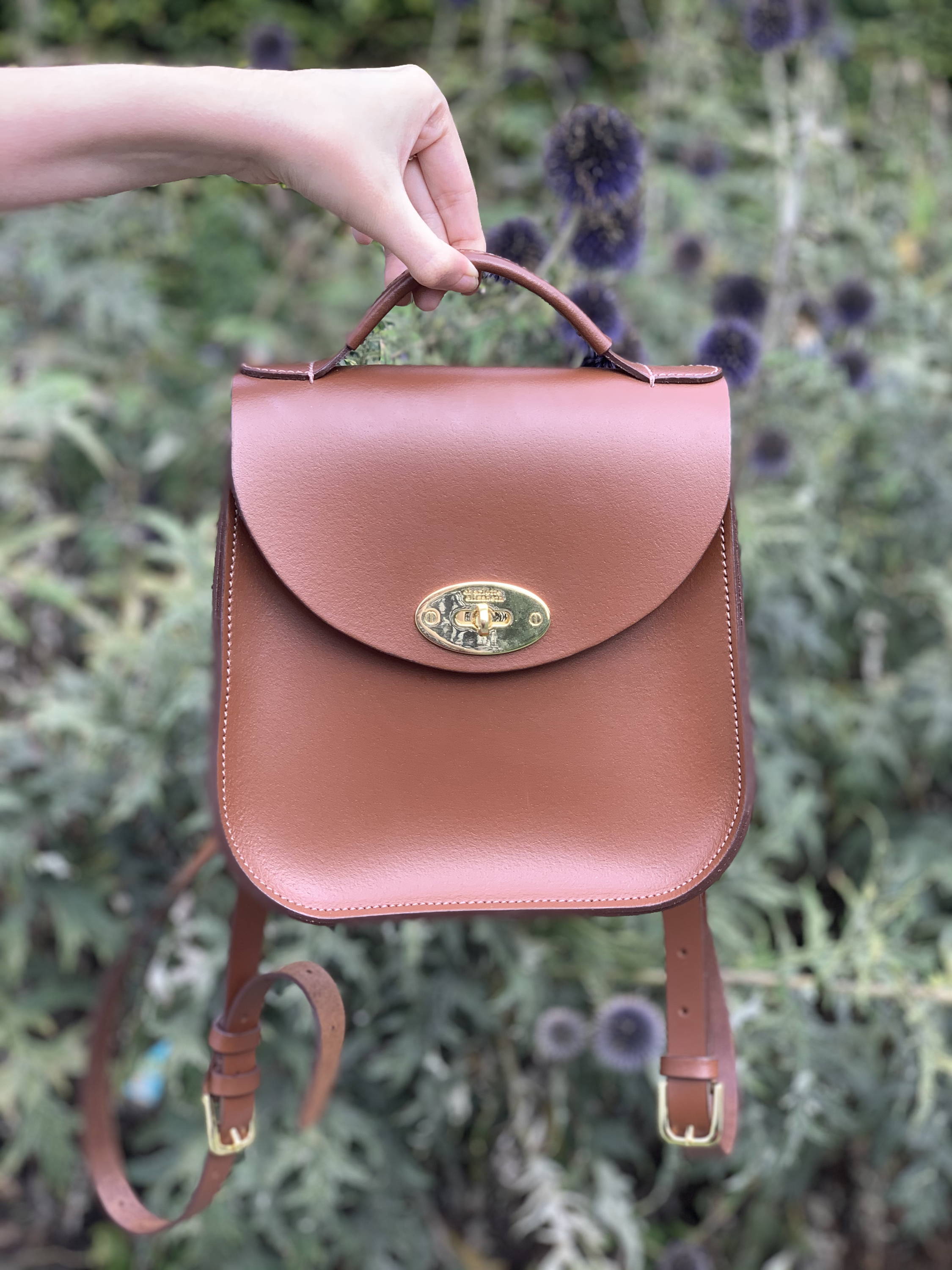 My first purchase was The Red Bloomsbury, which was a complete fluke. I saw on the brand's Instagram page that someone had ordered the bag with the initials 'LF' inscribed and then cancelled so it was available for purchase. I'd been coveting a Bloomsbury for a long time, and then seeing it being advertised with my very own initials – I knew it was a sign, and I just had to have it!

The Alicia was purchased after I was lucky enough to get to see the bags in person when I met with Charlotte and her wonderful sisters in Greenwich earlier this year. I spent many weeks afterwards deliberating between The Alicia and The Emma because they're both so gorgeous but settled on the smaller of the two for now, with plans to add an Emma to my collection at some point in the future, hopefully!

I was also so lucky to be gifted the card holder as part of the brand's birthday celebrations earlier this year.

The story, and true heart behind the brand is what drew me in. It's the only brand I can recall that I've felt a real personal investment in and connection with on this sort of level. The way Charlotte makes her customers feel is important too – making everybody feel valued and letting them get a real insight into the journey of the brand as it's grown.

The bags are so versatile they can be worn with absolutely everything! The Alicia is my workday bag, while the Bloomsbury is my weekend style.

The Alicia is the perfect sized bag to take to work. It's usually packed with a notebook and pen, my purse, keys, headphones and it's big enough to fit my lunch in, too! The Bloomsbury is perfectly sized for my trust CE card holder, keys and make-up essentials.


"Making my family laugh makes me feel fulfilled. Seeing them happy means everything to me."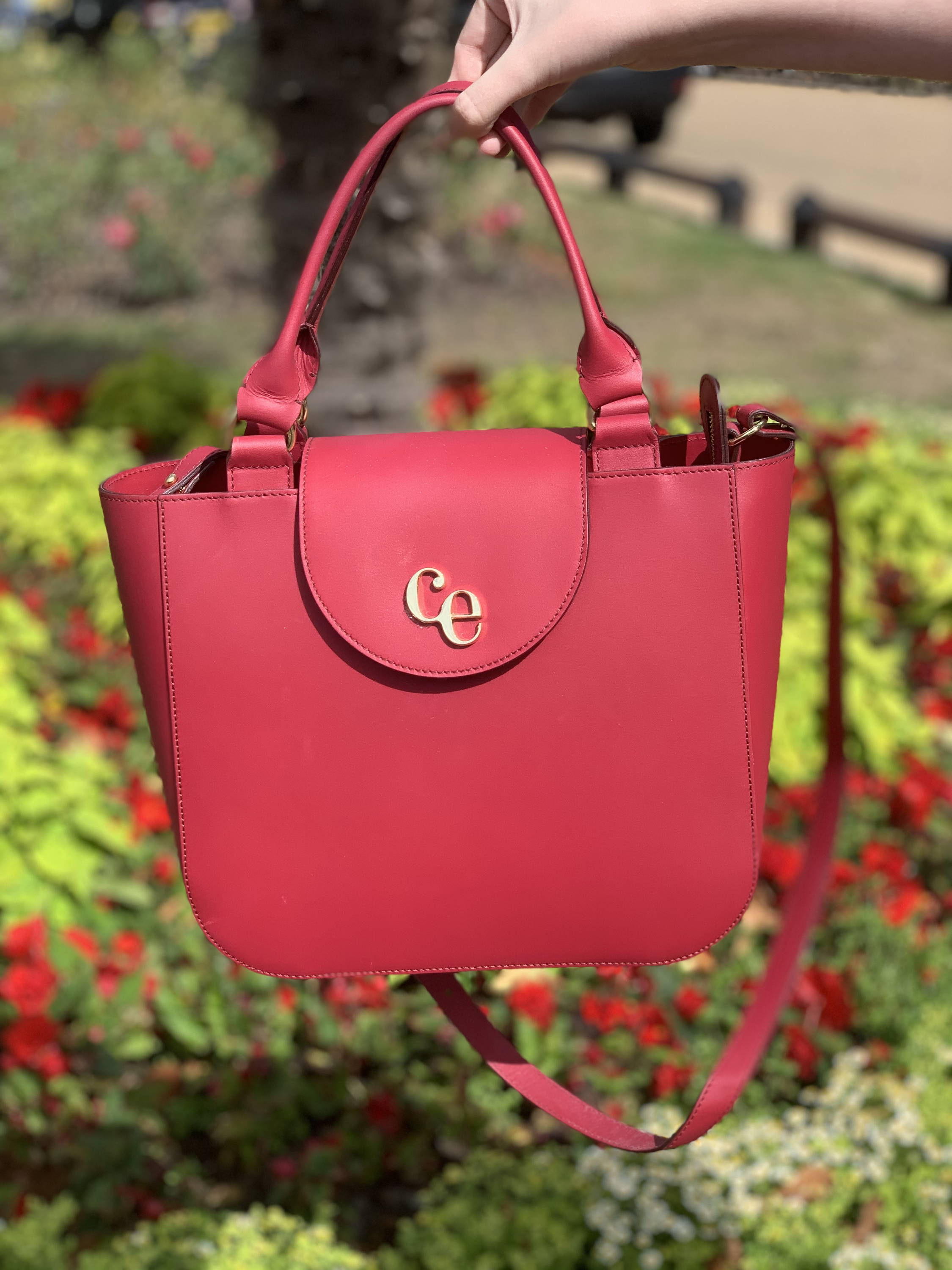 My happy place is definitely The O2 Arena in Greenwich, which is where you'll usually find me in the evenings when lockdown is over! I'm lucky to live just a few minutes away, so it's not only my go-to concert venue, but it doubles up as my local cinema and the place to go if I want to eat out.

I spent my lockdown at my home in Greenwich with my parents and my sister. We're all real homebodies anyway, so in all honesty it hasn't been that difficult for us and I've actually really enjoyed being able to rest up and take things a bit easier. When I was at work I was always going a mile a minute, juggling so many tasks, so it's been nice to take a bit of a step back and take a breather.

Since COVID pretty much shut the entire world down and I've been off work I've come to really value my hometown in ways I hadn't before. I've lived here my entire life and really taken for granted the amount of green space I have around me. I've really enjoyed taking walks through the park with my family, even if it's just been a five-minute stroll getting to take in the fresh air.

When the pandemic is over, I really hope people remember to always show gratitude to others, to value what we have, and to be more compassionate.

Sadly, my Alicia hasn't seen much adventure just yet as I purchased it right before we went into lockdown, so I haven't had much opportunity to use it as we as a family have been sticking to the lockdown fairly strictly. My favourite thing to do in life is to attend concerts, and my Bloomsbury has accompanied me to many in the time that I've had it – and will continue to do so when we're finally allowed to return to normality and get back at the O2 Arena!

What inspires me? Seeing people overcome adversity and finding happiness.


As someone who suffers from crippling anxiety, I'll admit it can be very difficult for me to feel brave, and it's not often that I do. Bravery means stepping outside of your comfort zone – knowing that something will be difficult or scary but doing it anyway.

When I was young, I wish I knew to block out all the background noise and just listen to my own intuition, and those who actually know and care about me. I've spent my life being so consumed about what other people might think of me, and worrying about every little thing – when the truth is that most people really don't care at all!

Strangers you're never going to see again are never going to remember the outfit you wore, or the way you stumbled over your words, so try not to let the worries consume you and take up too much space in your head because it's really not worth it.

My dream is to find contentment, and stability. I've recently been made redundant and have really been struggling mentally with it - the job search has been incredibly draining and is really taking its toll, so I'm really hoping to find a new job and be able to get back to a sense of normality sometime soon.

I would love to see more kindness and compassion for others in this world. Sadly the world seems to be quite disconnected and there's a lot of negativity, so I hope to one day see people actually caring for each other more.

The fact that everything with social media is so instant can be a good thing – to help people feel in-the-moment and stay up-to- date – but it can also be a terrible thing too. People tend to post things without really thinking of the consequences of their actions, or considering how their words could affect others. It can be quite a toxic atmosphere.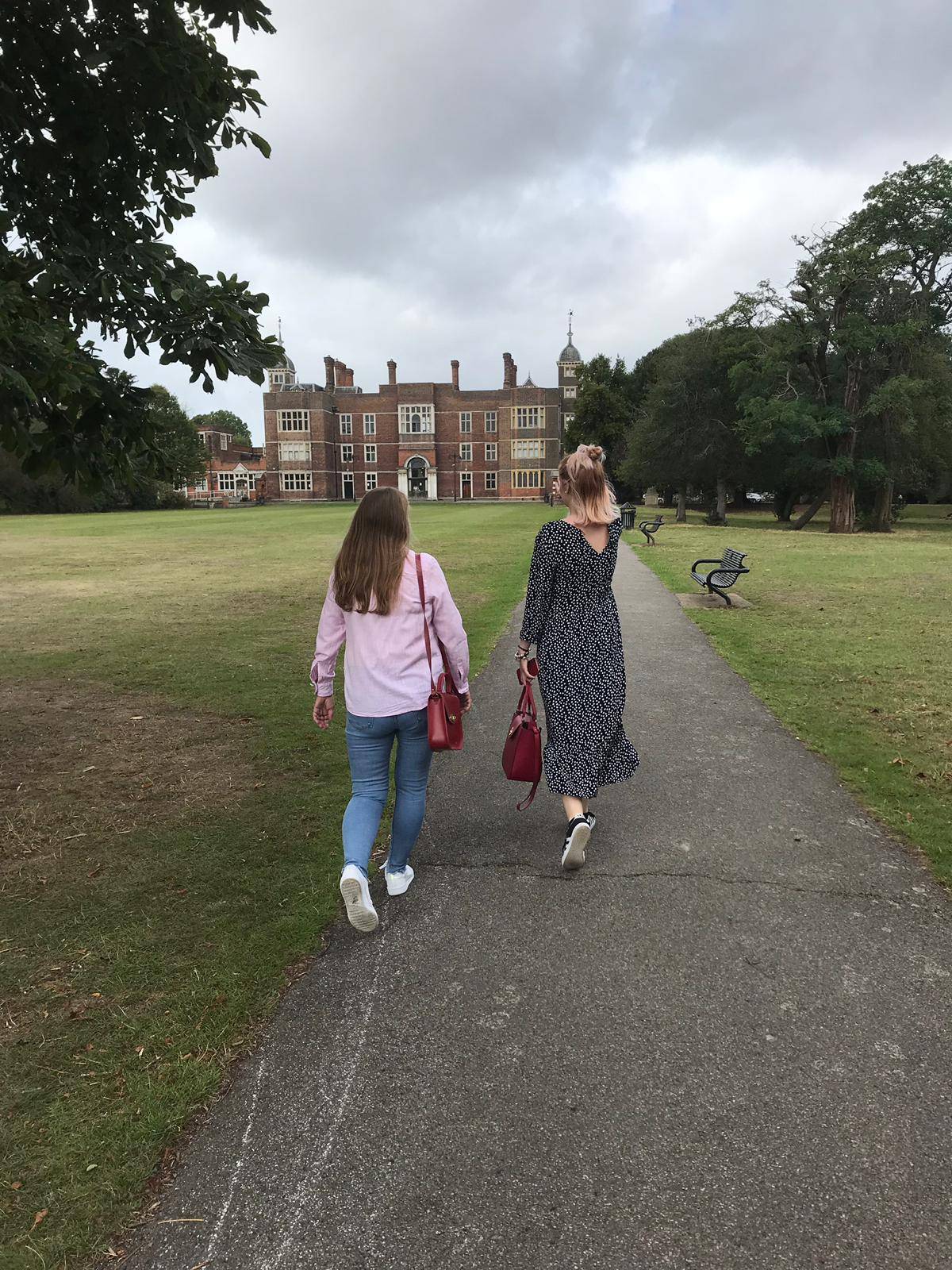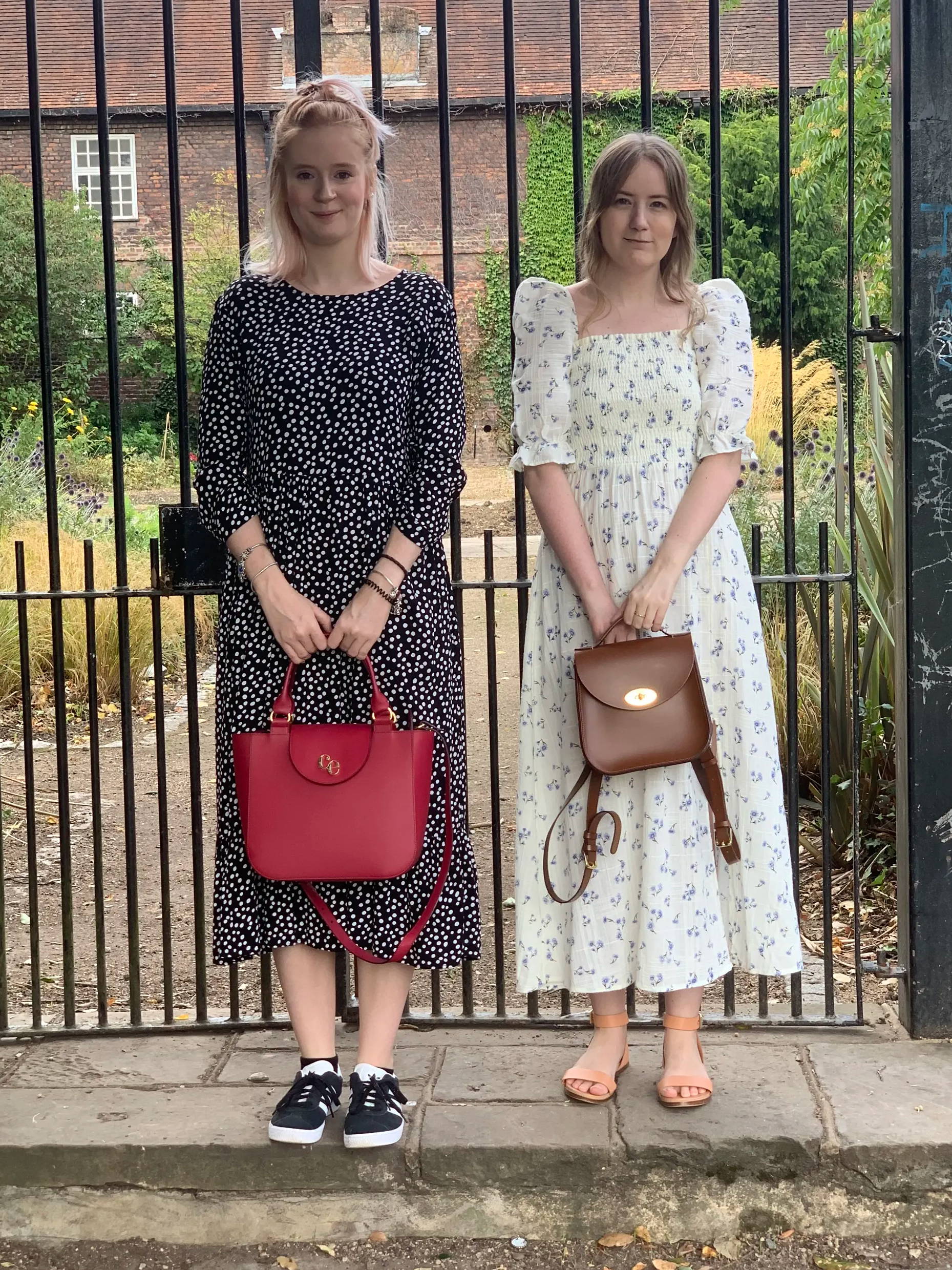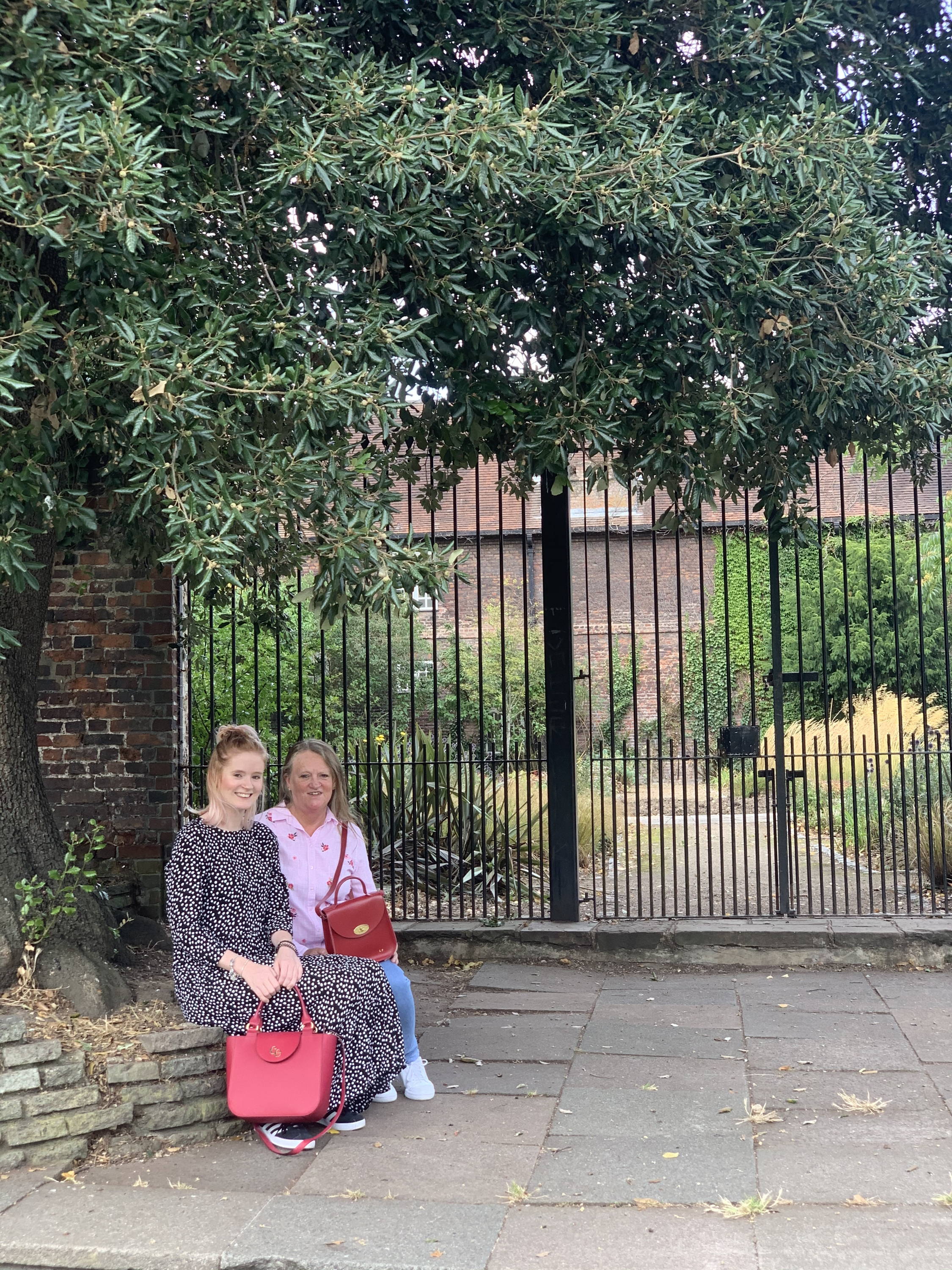 ---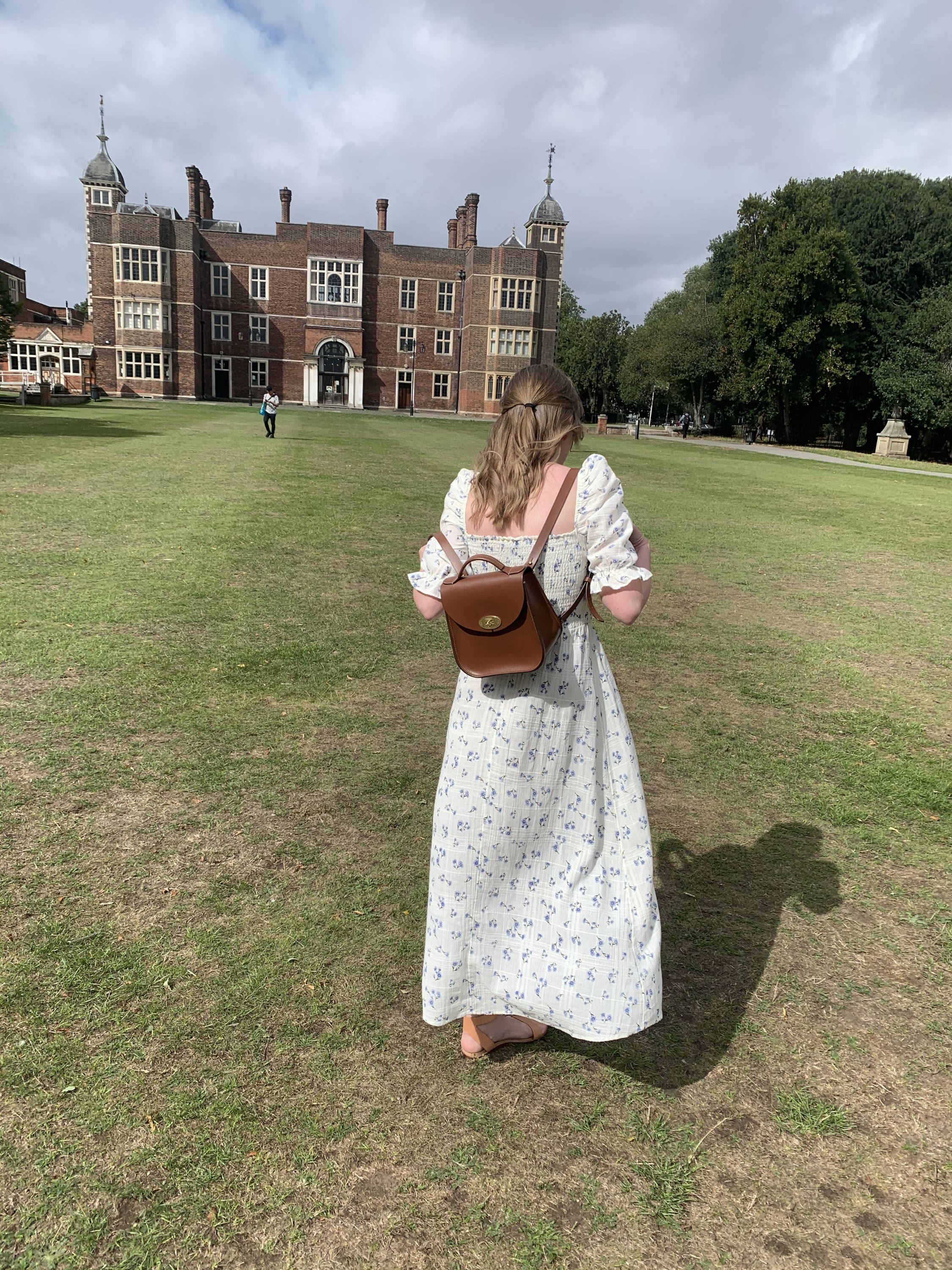 My favourite adventure was probably travelling to Sydney several years back with my sister. It was my first time on a plane, and my first time away without my parents, which was quite daunting!

I'd always wanted to go there, so to finally being taking the plunge and do it was amazing. It lived up to all my expectations and was everything I wanted it to be. Even in the city centre there was a much more laidback attitude there which I loved. I spent my childhood dreaming of visiting – and I've spent every day since dreaming of going back!

---
---
---