Friends of CE: Ellie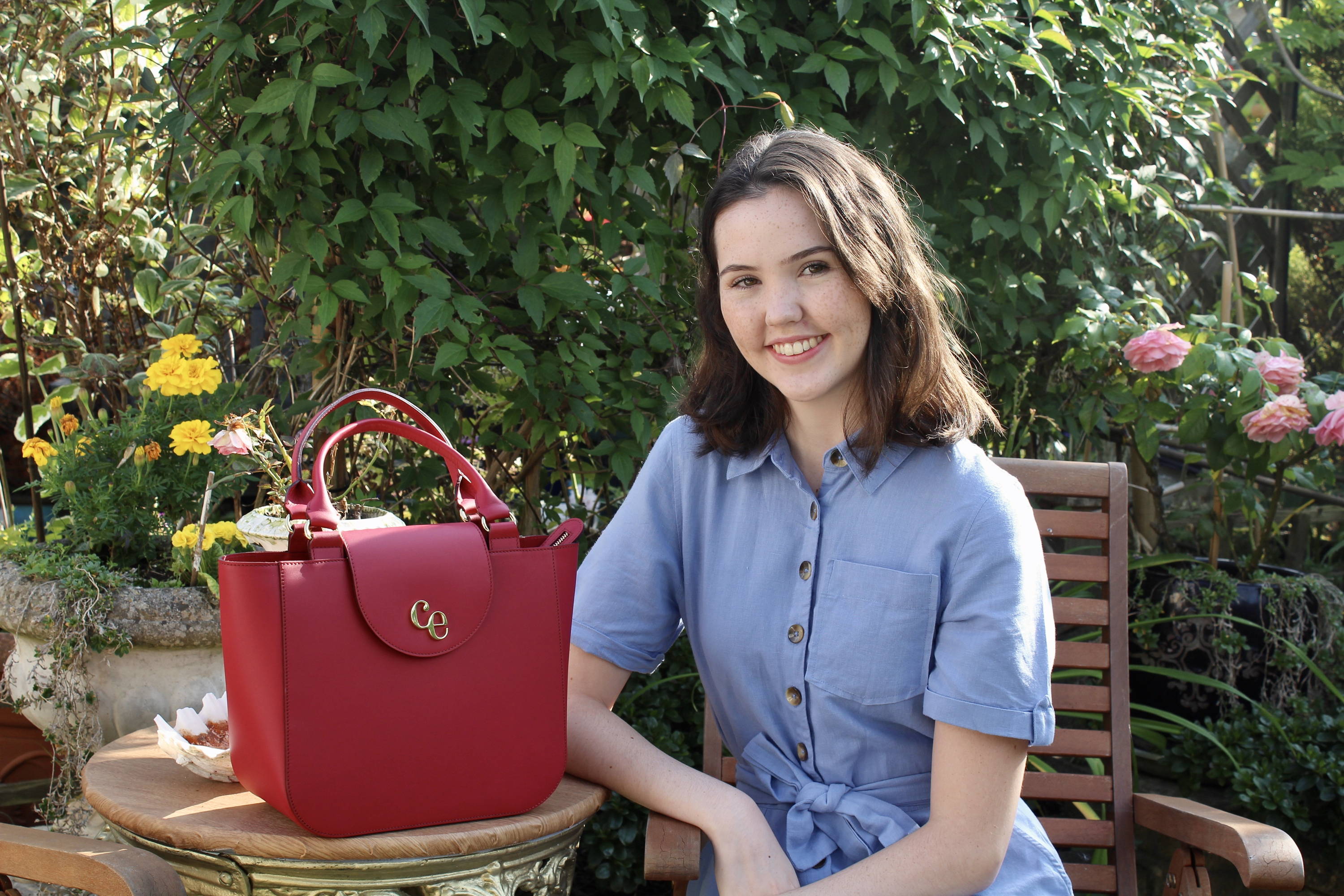 We speak with our wonderful customer Ellie at her home, who has shared these gorgeous photos from her garden. She talks about how lockdown has made her realise the importance of cherishing every moment, her experience with mental health, and how her Bloomsbury acted as a 'good luck' charm for an operation.

Instagram: @ellsbells99

---
Charlotte very kindly sent me a card as well as one of her pouches for my 18th birthday in 2017. We share similar health conditions and she had read a post from my mum explaining how lonely I was feeling on Facebook. I was so touched by Charlotte's kindness and inspired by her story. I've been a big fan and supporter ever since!

I have my beloved Chestnut Bloomsbury, which is engraved with my initials, and (my newest addition!) The Rhubarb Alicia.

---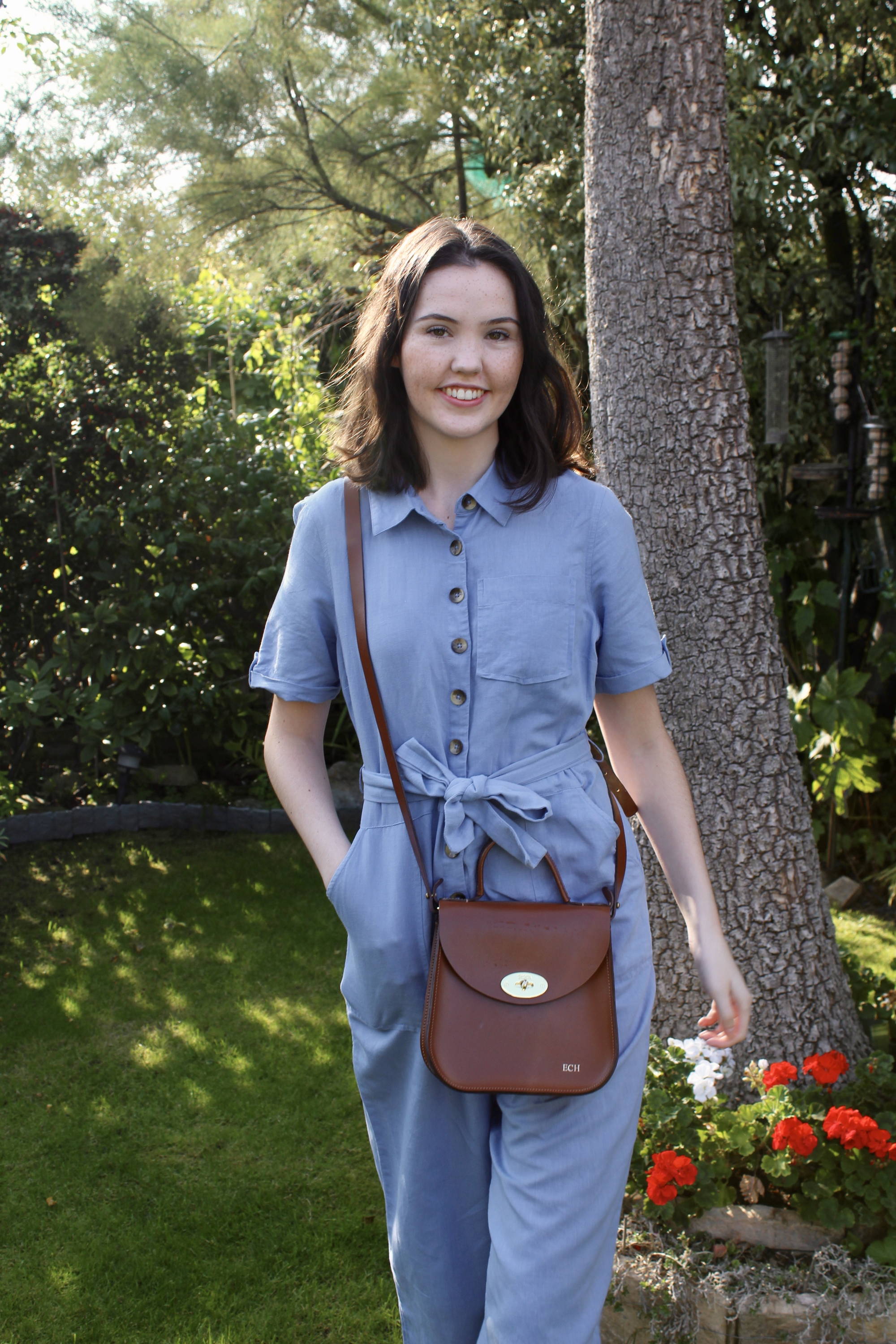 I have spent my lockdown at home with my family - I'm usually at home by myself so it was a real adjustment having everyone all together (although our dog Amber loved it!).

I feel very lucky that we were able to find positives in this crisis, we had movie nights and went out for walks; we tried to use it as a time to connect as a family.

I know many people were not as lucky and I was always so touched to read about the kindness being shown all over the country to help others, while also trying to do my bit myself.

It made me see that in adversity people mostly pull together and I hope this generous spirit is something we can carry on throughout all our lives even long after this is over.

"My favourite mantra is "Worrying means you suffer twice". As a big worrier myself, I remember the first time I heard this; it made me laugh!"

This mantra has stuck with me for years and I often think about it when my anxiety is bad. It helps remind me that I am the only one in control of how I'm feeling and that (usually) the thing I'm worrying about is never as bad as I imagine!

I think with everything that has happened this year it has been a good reminder that nothing in life is ever certain. Whether it's a global pandemic, a loss of a loved one or an illness, your life really can change in an instant.

It's so important to cherish every moment, you never know what is around the corner. I never put anything off anymore. If there is something I want to do, I try and make it happen!

What should we show more of in the world? Kindness - always! I value kindness in others and it's something I always strive to be myself. A simple text to check in on a friend, opening a door for stranger, a smile, it doesn't cost anything to be polite and nice to people, it could make someone's day.


Being kind to yourself is also equally as important, taking the time to do things you like and enjoy is so good for your mental health and makes us happier which then makes us nicer to others. It goes full circle!

When did I last feel brave...actually it was very recently! It feels funny to say as I've had to go through a lot with my illness, but I struggle a lot with anxiety and low self esteem.

I hate confrontation and I was in a situation recently where I felt uncomfortable with the way someone was talking to and treating me. I mulled over it for the next week until I had to see them again; I came very close to making excuses and cancelling so I didn't have to face it. It sounds silly now but I had a couple of sleepless nights over it.

However, even though I was very nervous, I went and was honest with them about how I was feeling and the situation resolved. It really took a lot for me to do that and I was super proud of myself! A small win, but still a win!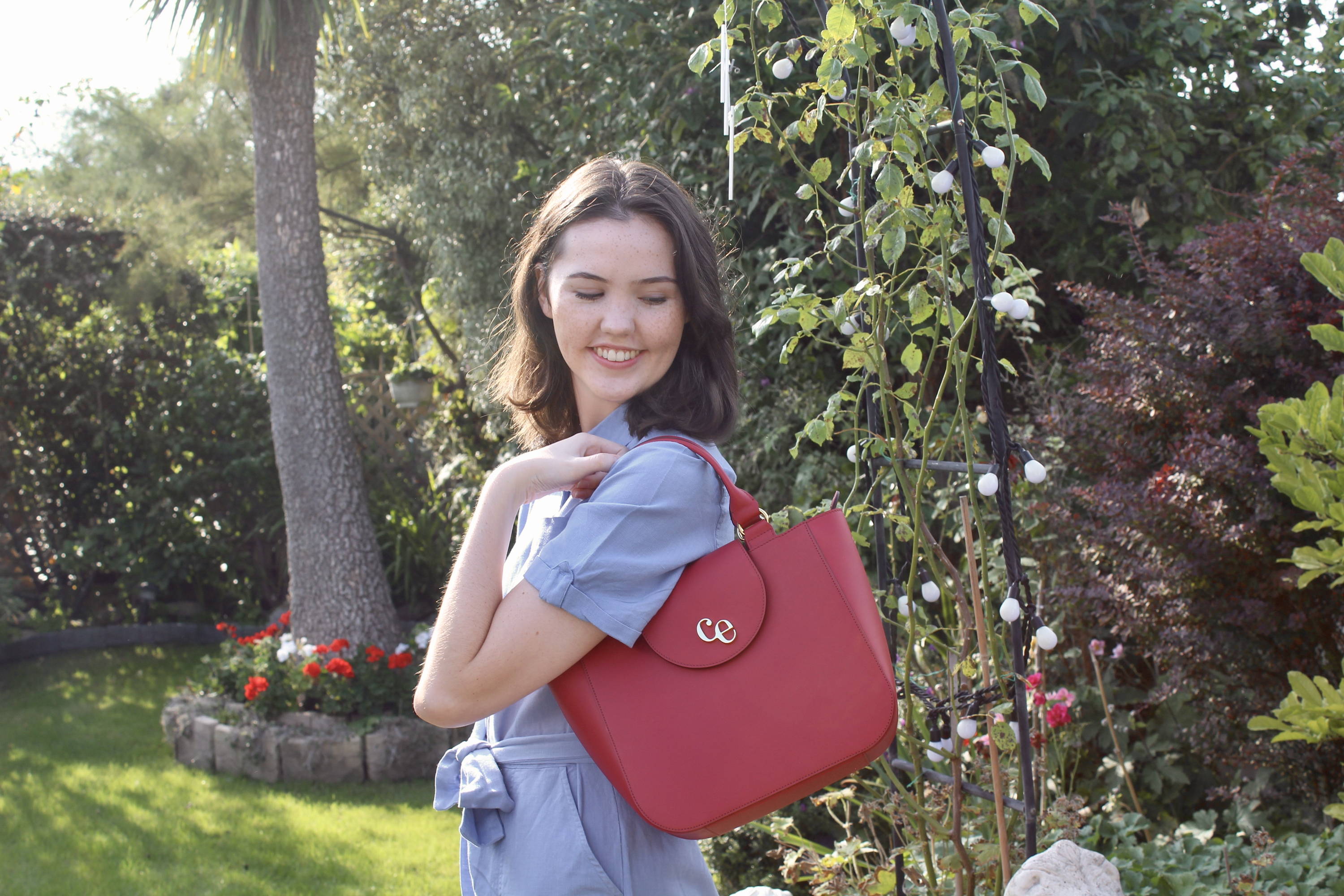 ---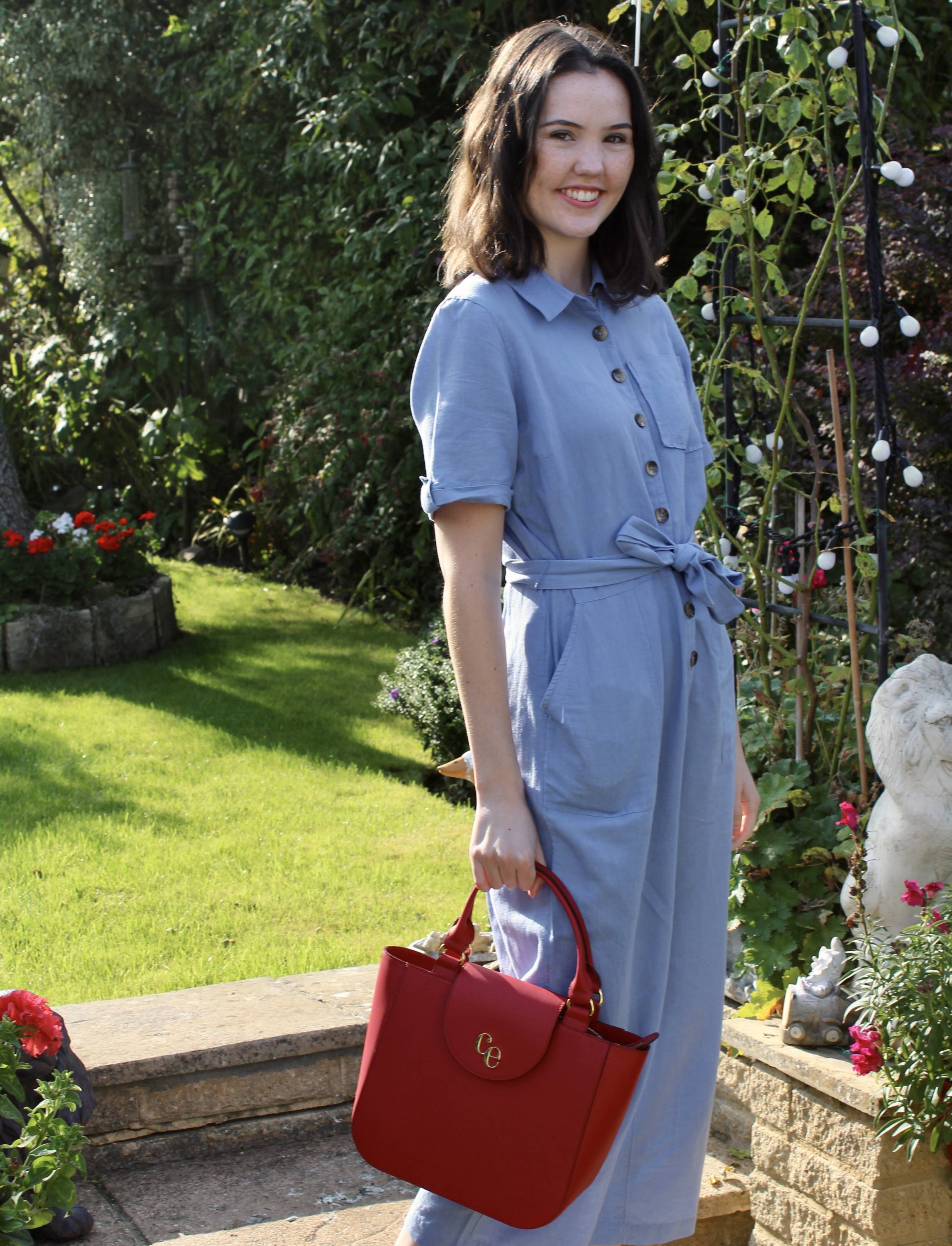 Charlotte's passion and drive has always inspired me greatly - it gave me so much hope to see someone else battling with their health create and build something so wonderful. As a young girl who couldn't complete her education and who felt like she had no future, I related so much to Charlotte's story and it was so motivating to see all her success.

As well as this, Charlotte has always been so kind to me and I've always admired how she takes such interest in her customers.

Charlotte Elizabeth really is a brand that has been built with such warmth and kindness by Charlotte and her team; it is evident in everything they do and every single bag they create!

---
Both of my bags were gifts to myself. My Chestnut Bloomsbury I bought in May 2018. I would take it to hospital appointments with me and began to see it as a 'good luck' charm as I was going backwards and forwards from appointments in the lead up to my big operation last year. I cherish it and it holds a special place in my heart. I treated myself to my beautiful Rhubarb Alicia for my 21st birthday earlier this year, it is a reminder of just how far I've come in the past couple of years!

My Bloomsbury is perfect for all occasions, it is so easy to wear. On days out, I can wear it cross body and I always think that it adds a layer of chic to any outfit. The Chestnut colour means it goes with a wide variety of outfits and it carries well into all seasons.

Now that we are able to go out more I'm beginning to discover just how perfect my Alicia is for the Autumn months, the Rhubarb shade goes perfectly with my autumn/winter wardrobe. I always get so many compliments when I wear them both and I love telling people why they mean so much to me!

---
---