Copy of Friends of CE: Bethan
We adored speaking with Bethan, originally from Wales who lives in Paris, about her wonderfully adventurous life. We chat to her about her career stint in New York, swimming into the freezing cold waters in Geneva, and her little vegetable patch bringing her happiness.

Instagram: @welshgirlinparis

---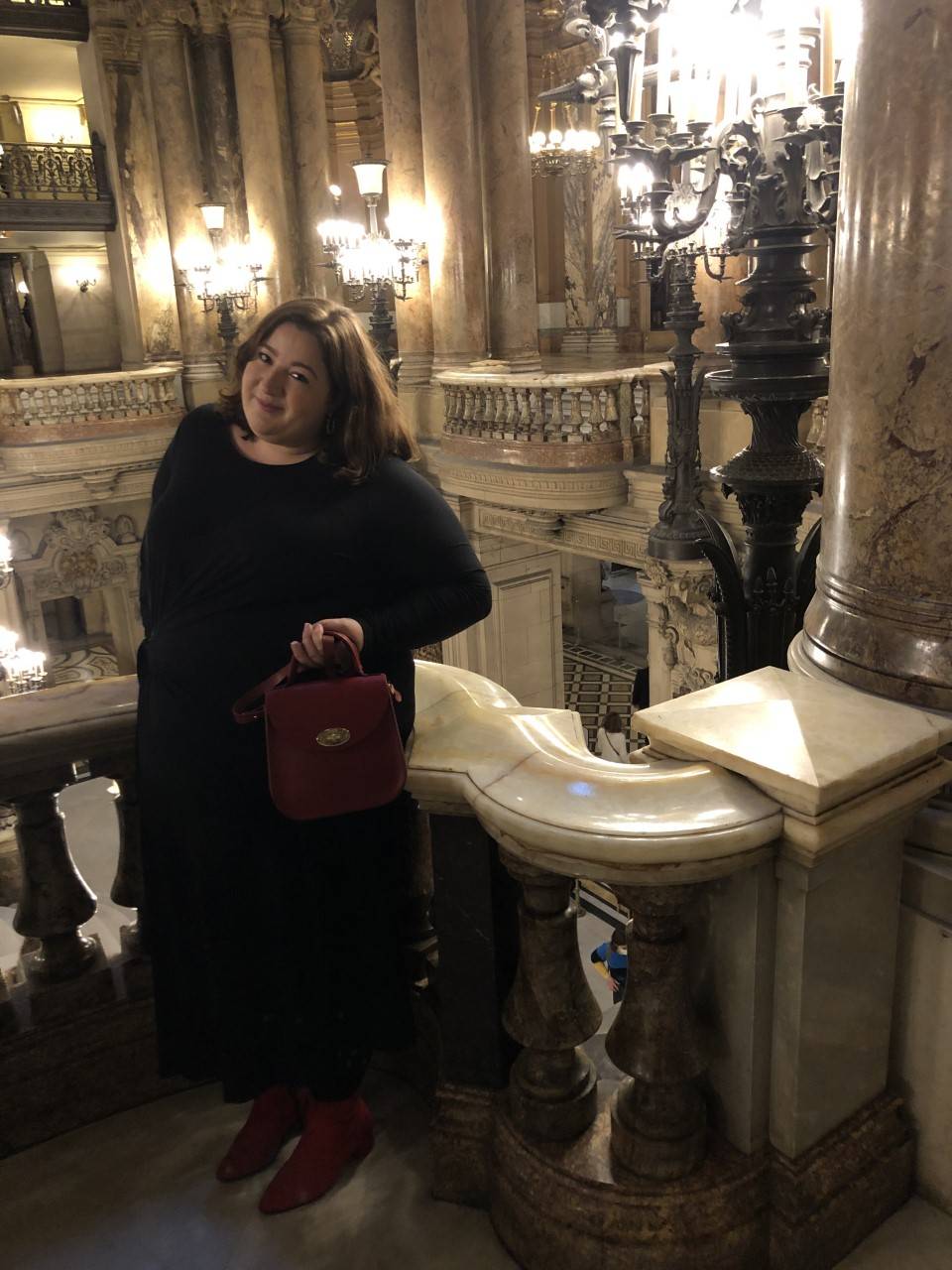 I'm Bethan from South Wales, near Cardiff where my family lives, but I've been in Paris for over 10 years now!

My friend Michelle met Charlotte at an event and later shared her beautiful Bloomsbury, and I immediately fell in love with the bag and the brand.

I bought my Red Bloomsbury as a present to myself when I started my new job this summer. I'd just come out of 3 years doing a distance learning masters, mostly alongside my old job. I was made redundant in 2019 from that job that I'd been in for 6 years, that job was a big anchor in my life and things were very crazy, in some amazing but also weird ways, after I left. I got my job offer the day the UK went into lockdown and had to wait for restrictions to ease to actually start. It marked for me the end of my masters degree, my wonderful period of unemployment where I'd be lucky enough travel, spend months in New York and really find my independence. This would have been significant enough but it was also the end to the lockdown and a wonderful three months I'd spent at home with my family in the UK.

---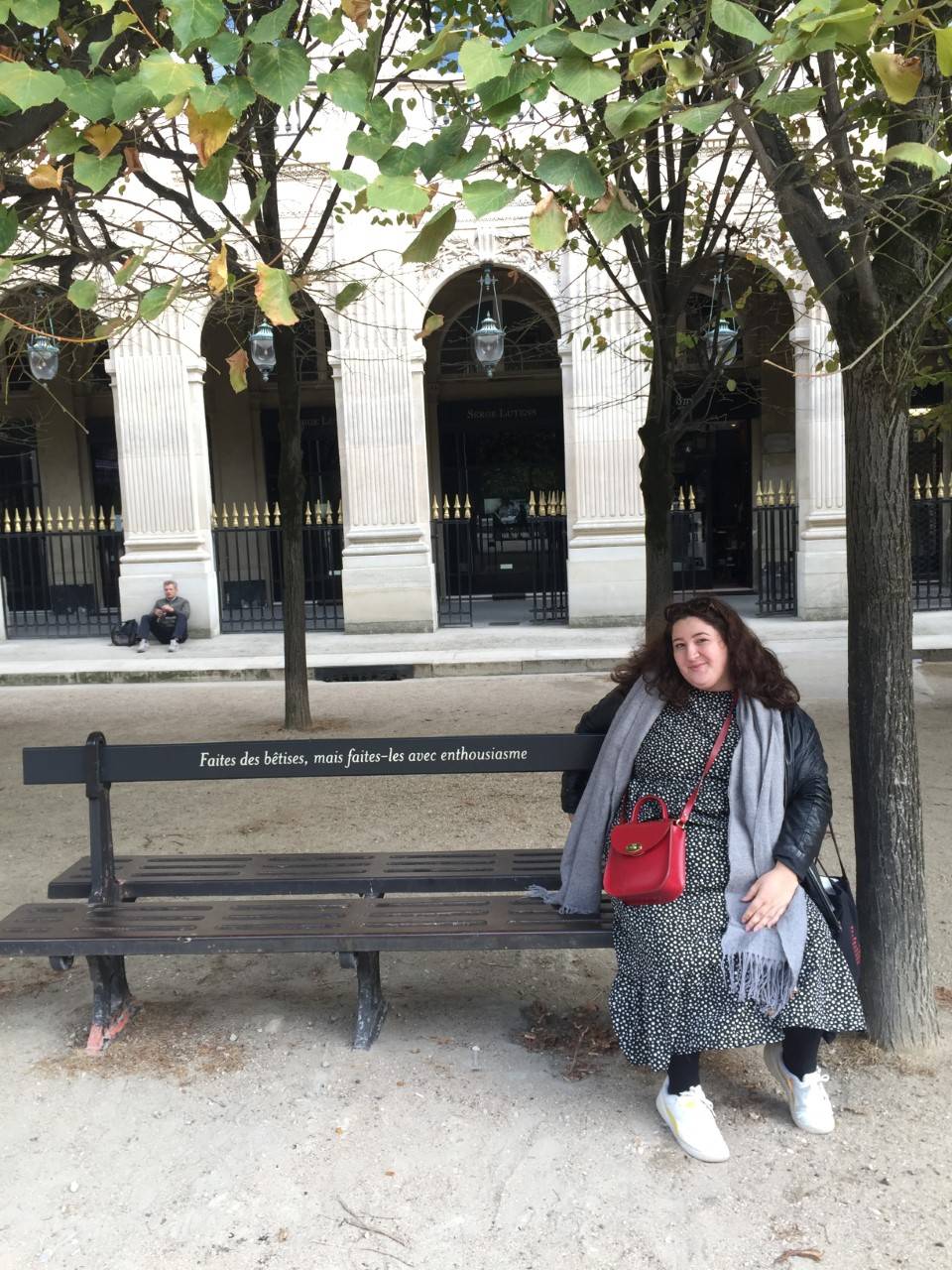 I spent my lockdown in Wales in an area that compared to Paris is like the countryside.

I learnt that as much as I love the buzz of a city, I can get just as much enjoyment from being outside in nature. I learnt that what I really need is a garden, lots of time outside and a good book!

After this pandemic is over, I would like us to hold onto the idea that the government can and should intervene to ensure that no one is left starving or without a roof over their heads. That we need to take care of the most vulnerable, that we need to value our NHS and that the people who really keep the country going are not the people earning the biggest salaries and we should ensure that those people are valued and compensated.

My dream? Short term: being able to travel again. Long term: teleportation!

I'm inspired by all the beauty in the world, by nature, by beautiful food, beautiful writing and a really well translated phrase!



My favourite adventure by far was my first ever solo trip to Geneva in December 2017. It was the first time I'd seen the Alps properly and I very bravely swam in the freezing cold waters of Lake Geneva! I fell in love with solo travel and learnt what I like when I solo travel - stopping for regular snack breaks to try the local delicacies; and what I don't like - rigid schedules and staying in dorms!

I've made a few big leaps in the past 3/4 years from starting my distance learning masters to going to spend 3 months living my dream of being a New Yorker and starting a job in a completely new field! For me bravery, is anything that takes you out of your comfort zone, only you can know when you're really being brave and it's so personal. Some people have to be braver than others and I'm lucky that my brave moments have involved career and country moves rather than things like my health or someone else's.

What makes me feel fulfilled? Knowing that I've done my best at something, whether it's work or making someone happy, I like to know I'm doing my best.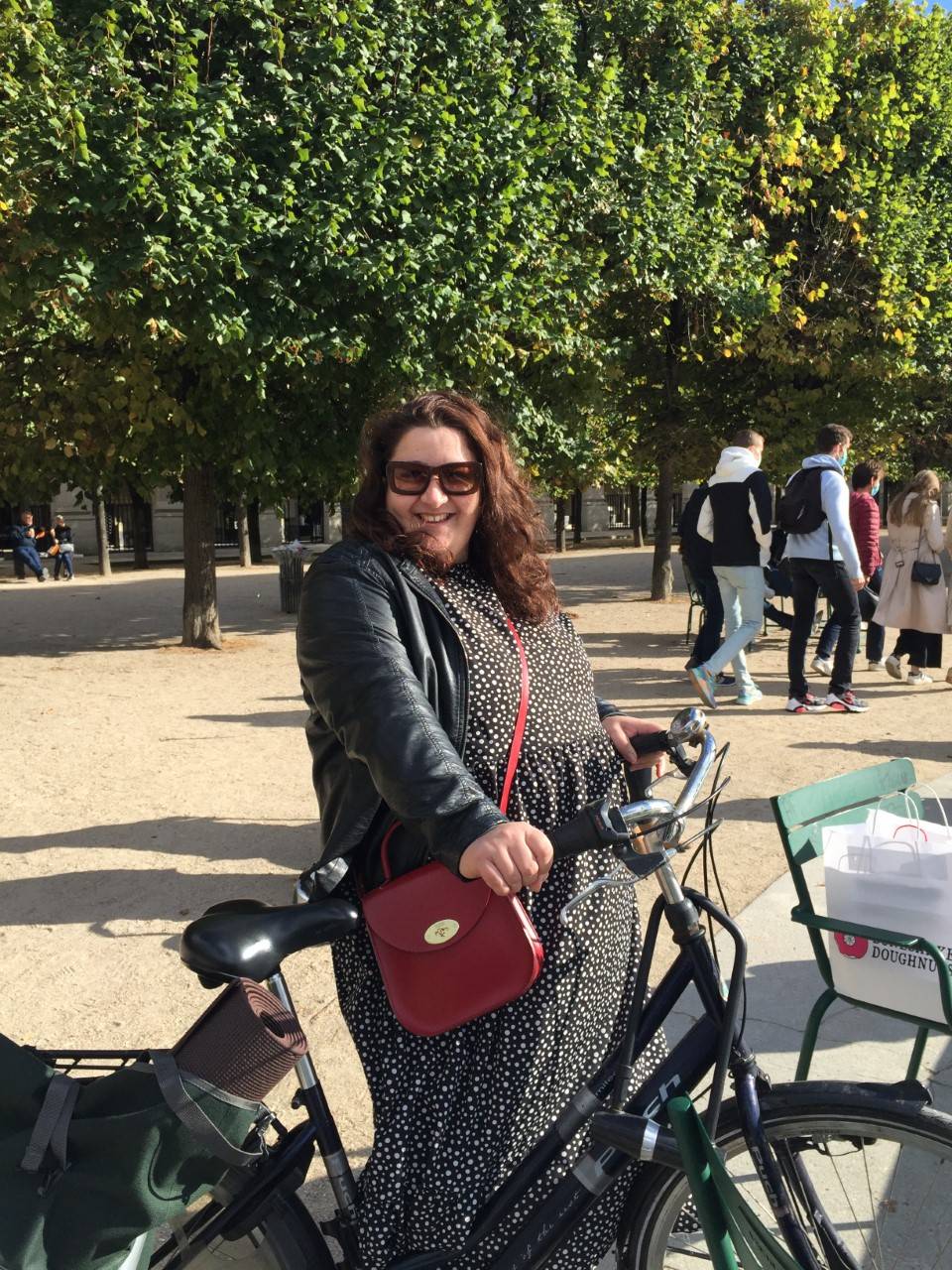 I'm a Gemini so my happy place varies! Some days it's outside exploring on my own, somewhere I've traveled to or just in Paris. Occasionally stopping to drink an iced coffee or a glass of wine with a book. It's also with a group of friends, telling a funny story and making everyone laugh, holding court, you might say!

My little moment of happiness is definitely my first coffee of the day and when I get home and water my little window veg garden and see the progress my veg is making!

I believe we need to show lots more love in the world. I have a great poster at home that says 'if you feel sick, be sick, if you love, someone tell them.' My personal philosophy is that some things should never be kept in, tell people you love them. Even if it's just once. The last break up I went through, I told the person for the first time as we were breaking up, just because I knew that if I said it, I wouldn't have to dwell on never saying it! So yeah, show love, though maybe don't show too much to your ex-boyfriends!


I think a good way to improve Social Media is to stop taking it all so seriously! I love seeing insights into people's lives and seeing the people behind brands, I feel it brings a bit of a lightness to my feed. But I particularly love it when that content isn't polished to a degree that makes it unrelatable, I like to see a bit of spontaneity.

When I was younger, I wish I'd known that it didn't matter that I wasn't 100% certain what I wanted to do with my life. That it didn't matter if I didn't know what was coming next. And I especially wish I'd known that it really didn't matter if I was single, because being single doesn't mean being lonely, far from it and it's always better to have no company than bad company!

I'd love to see an end to discrimination against people for their skin colour, sexuality, gender or religion. This year has really highlighted the importance of ending violence against black and trans people in particular and I'd like to see a continuation of the efforts made with social media campaigns like black out Tuesday.




I have a Red Bloomsbury which I LOVE.

I always wear my Charlotte Elizabeth as a cross body bag. I like to have my hands free and it's the most secure way to carry a bag in a big city!

Inside my Bloomsbury I keep my phone, a power bank because I'm always on said phone, Bluetooth headphones so I can listen to a podcast on my commute, spare face masks, hand gel and whatever Mac lipstick I'm fancying that week (despite the mask wearing!).

Sadly my CE and I haven't had many big adventures yet- though I can't wait to go on my first trip with it!

Although, just walking around Paris on a sunny day with it has been wonderful adventure.

Rediscovering what I love about the city after spending so much time away.

---