5 Ingredient Recipes | Super Speedy Tomato & Greens Pasta
by Charlotte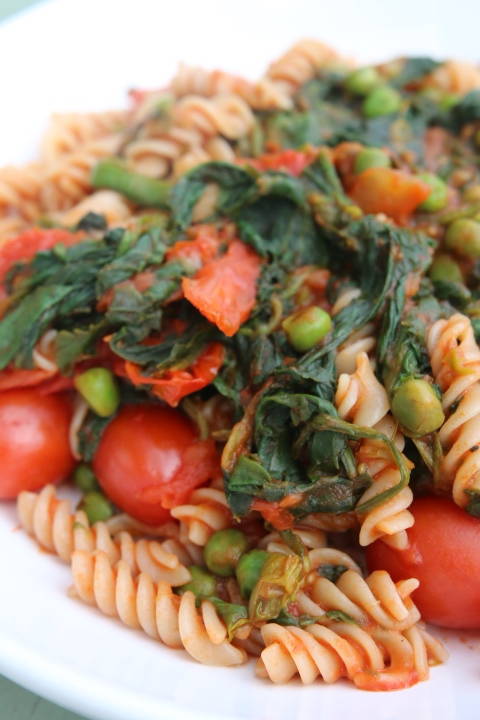 My five-ingredient healthy pasta is a super speedy, 10 minute meal which is perfect to turn to...

Enjoy! Charlotte. X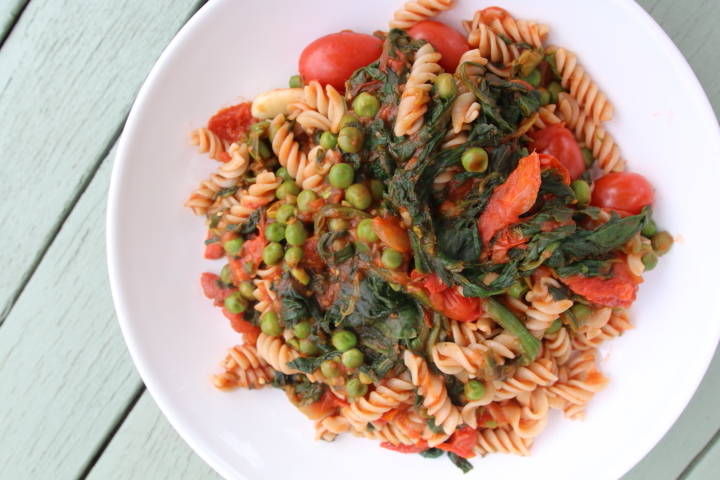 Serves 1
Ingredients:
- 1 serving pasta (I used brown rice fusilli)
- 1 cup peas
- 2 cups tomatoes
- 1 big handful of spinach
- 2 garlic cloves

Method:
Method:
Add the pasta to boiling water and leave to cook in a saucepan for 10 minutes.
Heat some oil in a frying pan, before adding the garlic (don't chop it too small, to avoid it burning), tomatoes (chopped or whole) along with the peas.
Let it cook on a high heat, until it forms a sauce-like consistency.
Rinse and drain the pasta just before it's cooked, rinsing it with water before adding it to the tomato sauce. Mix in, adding the spinach and let it all cook together until the pasta soaks up the sauce. Enjoy!