5 Ingredient Recipes | Red Cabbage, Buckwheat and Tangerine Salad
by Charlotte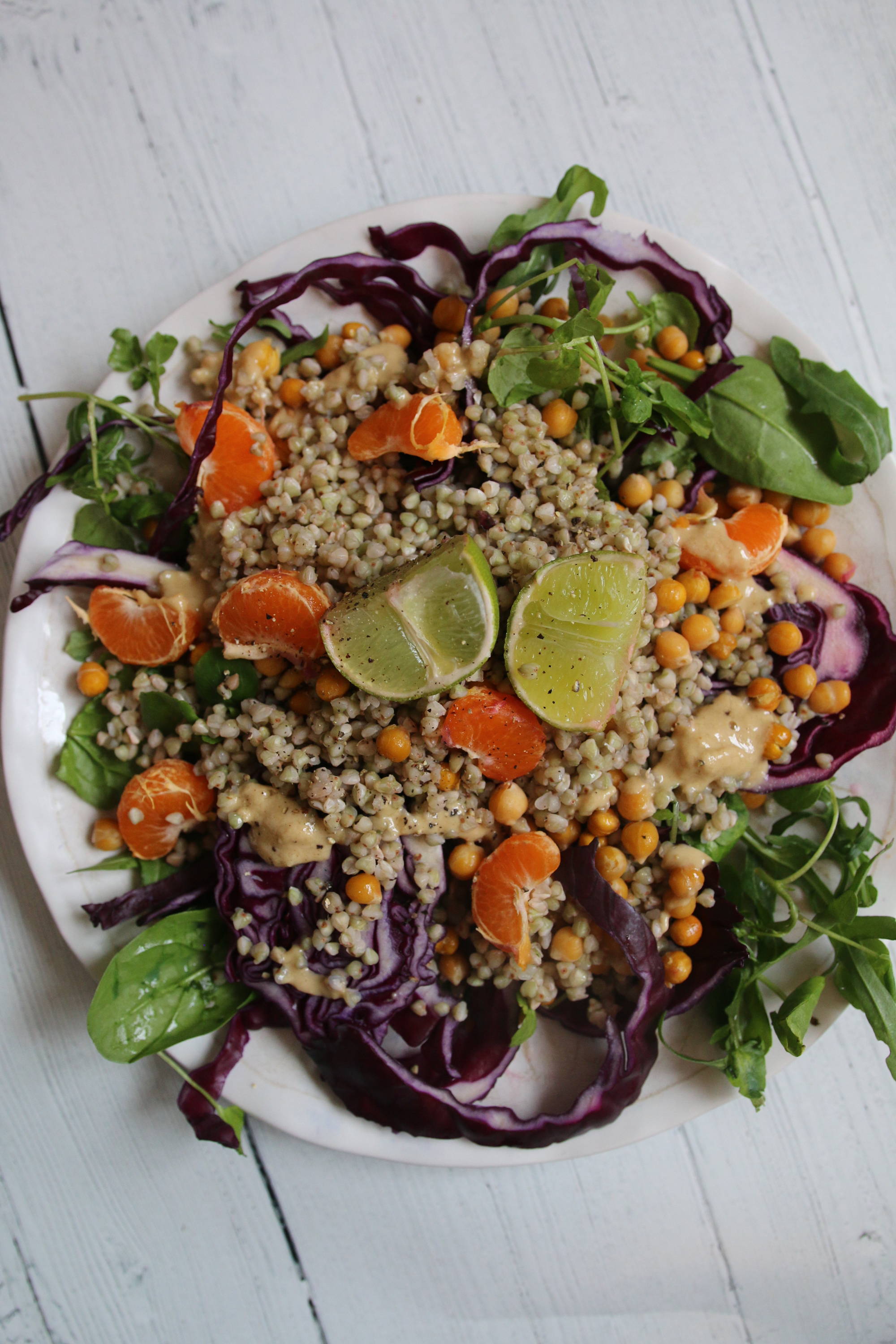 This is such a simple salad which is super filling, full of crunch, taste and colour.
With smoky grain buckwheat, roasted chickpeas, tangerine, greens, red cabbage and rich and creamy tahini, the flavour of tastes really is uplifting for warmer, spring days.

Filled with nutrients and made with such ease, it really is the dish to turn to when you're looking for a bowl of health.

Happy eating! Charlotte. X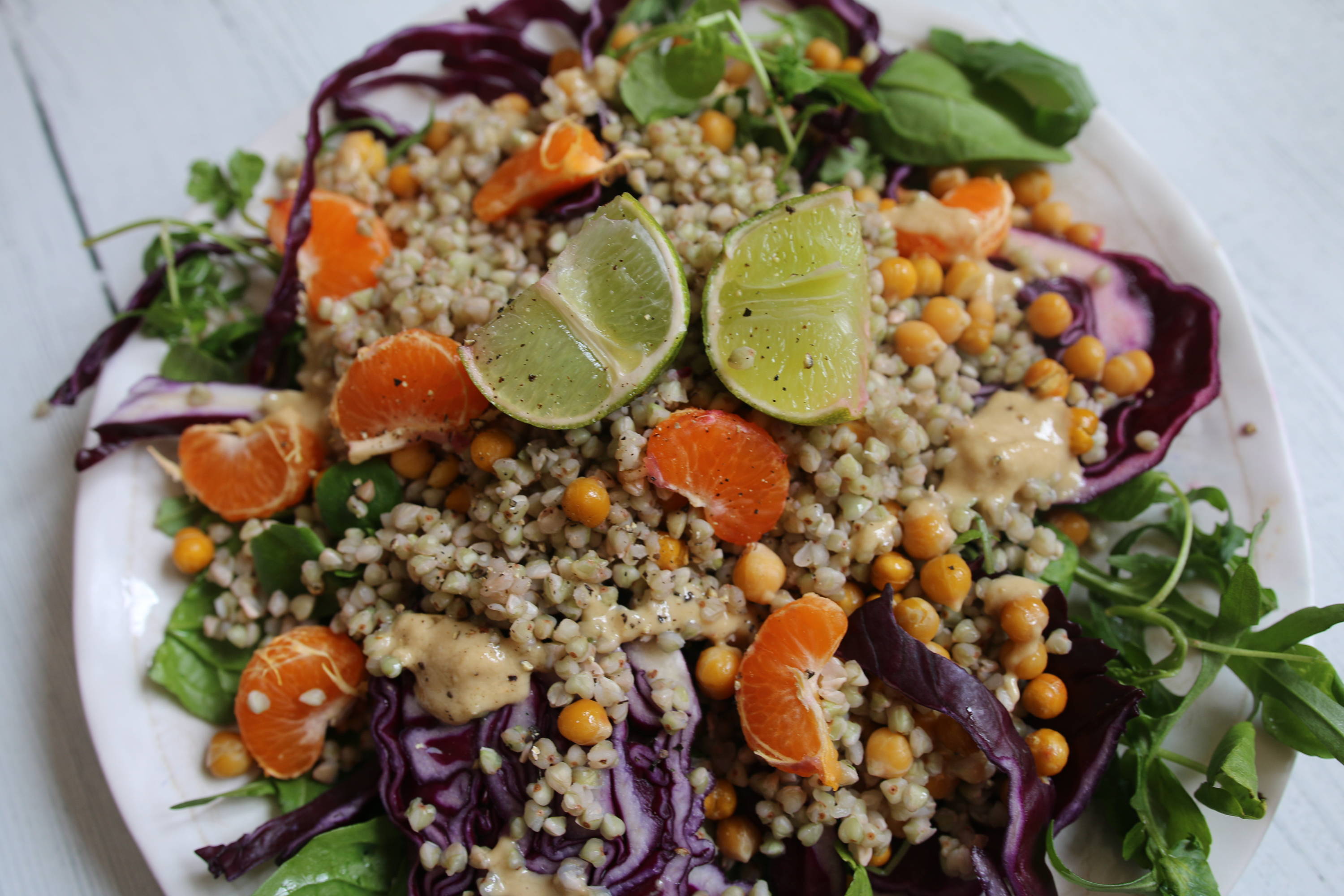 Serves 1
Ingredients:
1. 1 cup buckwheat
2. 1 tangerine
3. 1/3 tin chickpeas
4. 1 large handful mixed leaves
5. 1/2 small red cabbage
(lime or lemon, salt and pepper for taste)

Recipe:

Preheat the oven to 180C|350F. Drain the chickpeas and rinse with water, before adding them onto a baking tray with a little oil

Place the buckwheat in a saucepan with water and leave to boil for 15 minutes.
Chop the red cabbage, pile the plate with the leaves and begin to 'layer up the colour!'.

Once cooked, drain the buckwheat and plate up, along with the chickpeas once crunchy. Peel and add the tangerine parts, before finishing with a good drizzle of tahini and salt and pepper.

Spritz with zesty lemon/lime for an uplifting taste
(optional)