5 Ingredient Recipes | Lentil Bake
by Charlotte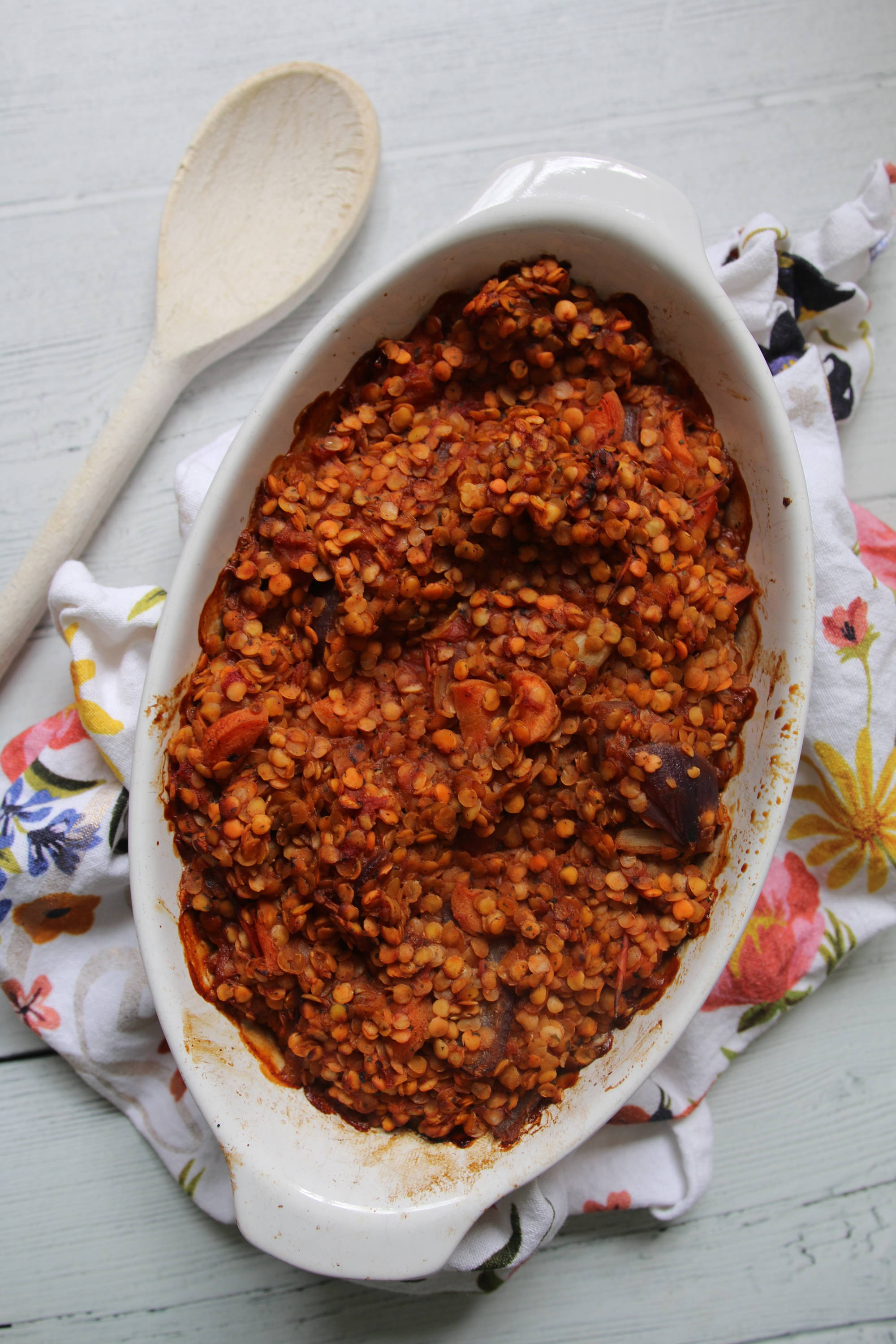 This simple, easy lentil bake is super easy, simple and packed full of goodness and spice. If you're looking for something comforting to serve with rice, cous-cous or quinoa, this is the perfect dish for ultra comfort.
Happy eating! Charlotte. X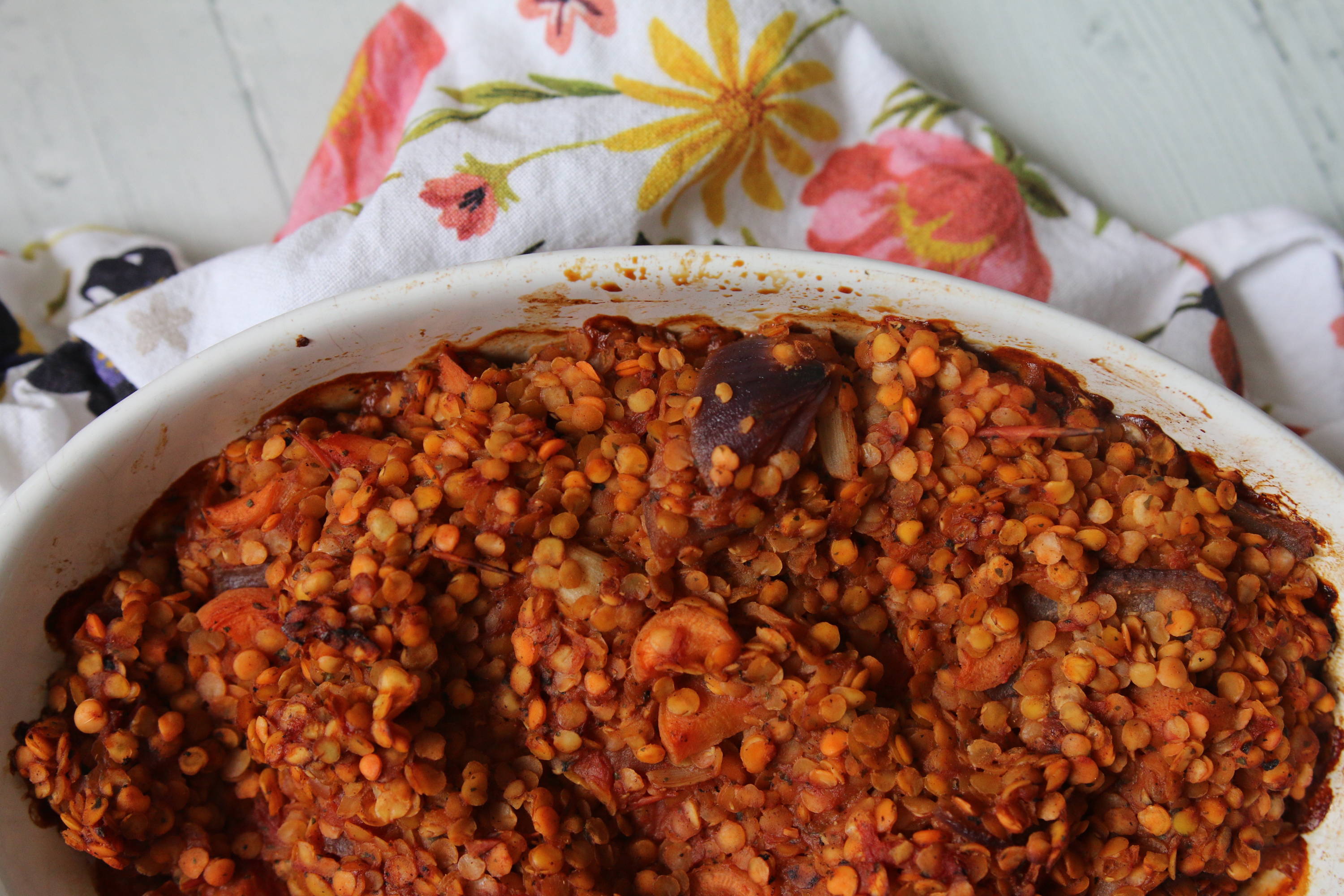 Serves 1
Ingredients:
- 2 cups red lentils
- 1 tin coconut milk
- 1 red onion
- 1 tin chopped tomatoes
- 1 cup cashews
- 1 tsp turmeric powder, 1 tsp garam masala (optional)
- (salt, pepper and lime, optional)
Method:
Heat up some oil in a saucepan, before chopping and adding the red onion and cashews along with the optional flavouring of 1 tsp of turmeric, 1tsp of garam masala.
Cook on a medium heat until golden and soft, before adding the chopped tomatoes and red lentils, along with a little hot water.
Preheat the oven to 180C/350F.
Let the lentils stew for about 15 minutes, before adding the coconut milk. After a further 5 minutes, add the recipe to a baking dish.
Place in the oven and cook for 10 minutes, until the bake crisps on top.
Serve with coriander sprigs, fluffy quinoa, a spritz of lime, salt and pepper.