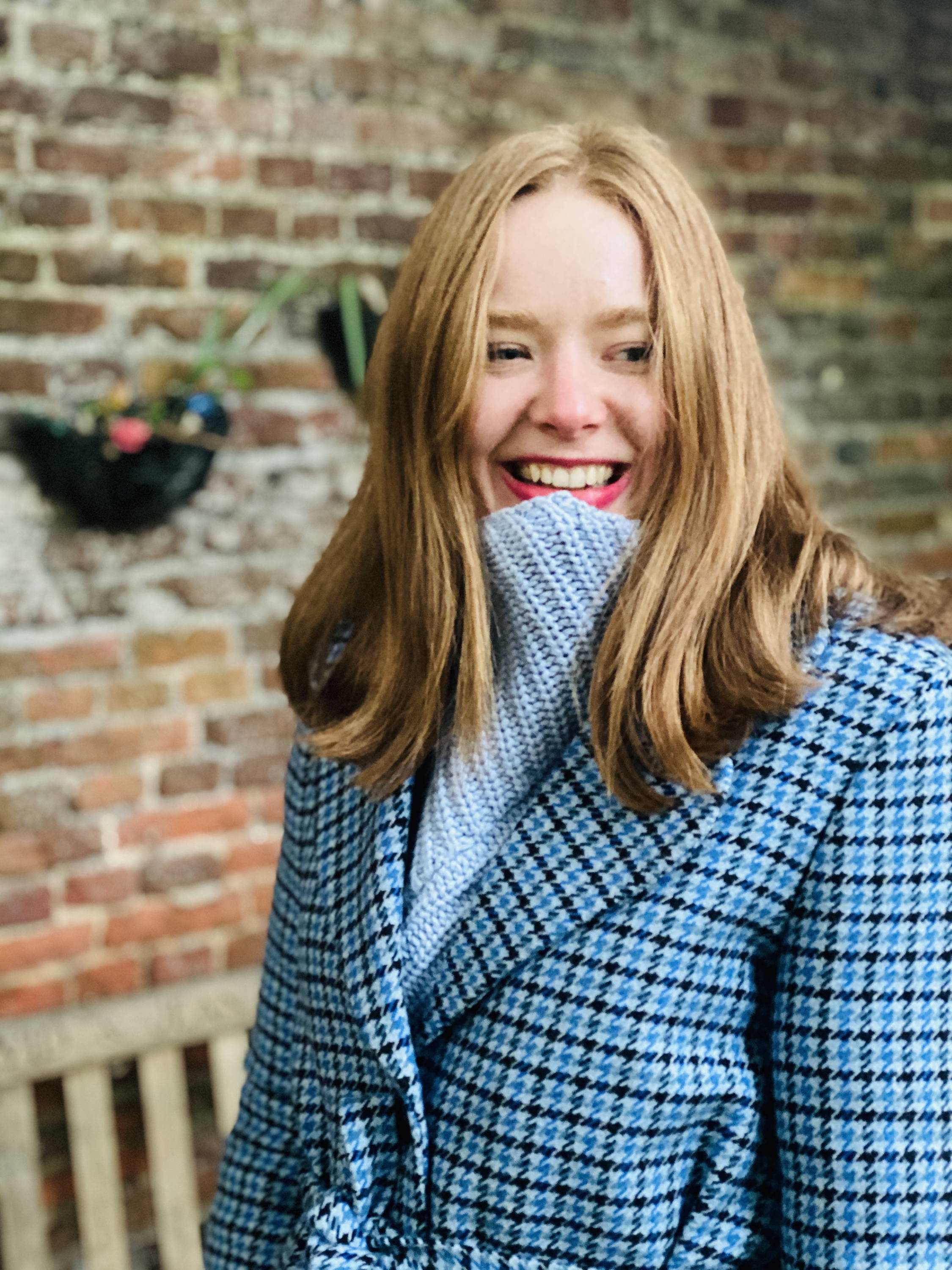 "I think that many of us are suddenly waking up to the deeper messages of our recent, global crisis.

We are being called for a collective waking up, a change to how we were living, to find something far better, brighter and more beautiful than what we had before.

I hope the messages, the lessons and the learnings can provide us with a truly new and light new chapter."

- Charlotte
This time, one year ago, the words coronavirus, COVID-19 and social distancing were pretty much unheard of, even non-existent. 
Suddenly, our lives have changed significantly within a matter of weeks and months. Darkness has taken form in all of our lives, in some way or another, but I do believe that it is here to serve us, to allow us to change our journey for the better. Ultimately, darkness is the only ingredient to true light, and now we must listen to how it can help us create brighter, more beautiful lives going forwards. 
It is hard to not look at what has happened and is still happening without questioning why? Why did it happen? What is it here to teach us? Why is it so unfair? Why is it creating so much loss, despair and depression?
In our fast paced and well-adapted 21st century society, it has truly shaken us up, creating chaos in all of our lives. But something I have been turning more and more to, as the weeks go by, is the deeper meaning, the deeper messages that we are learning through our current darkness.
Of course, we cannot overlook the absolutely devastating news happening all around us everyday, but I do want to focus on the positives we can take from our current situation, with great hope that they will be imprinted in us, for when we move into our new chapter.
My belief is that the universe has sent us this darkness to show us the real light. 
I have grown up in and around London. I am 25 years old, and it is quite incredible just how much change has happened from when I used to visit London in my childhood, to teens, to early twenties. When I've been in London over the past years, I have noticed that everything has become so fast paced. Walking along the streets, the majority of passers by are looking down at their phones, in a totally different world to the one happening in from top them. We no longer speak to one another, but instead we choose to centre ourselves on our own lives. Streets are littered with foods, bins are full of takeaway packaging and lunch breaks are cut short or non existent, in place of work.
We have grown no longer appreciate nature, family, friends or good health as much, often the western way is built upon more, more, more, quick fixes, and throwaway jobs, relationships, cars or even lives (moving countries abruptly). We so often forget to listen to our inner guts, the universe, the stars and the moon - instead we choose to direct our attention onto following the social herd, terrified to be left behind and not keeping up appearances.
No longer was our way slow. In a day, someone could travel to another country and back, while forming a new relationship online through a dating app, whilst on the plane, whilst creating a business from their laptop on the flight - it is easy to see why burnout, depression and anxiety has become a secondary effect of our way of living!
Yet, this spring, coronavirus took over our lives here in the UK and the rest of the world. Through the devastation, the losses, the new way of living, we have had to face what really matters to us, adapting to a totally new way of life.
Of course, a lot of life is random, and tragedy can hit us at any time, without much meaning. But it is hard to not notice just how many lessons we are being forced to learn, are exactly what is needed to direct our lives in a more sustainable way.
The lessons we are learning have been fundamental in our collective 'waking up'. Suddenly, we are realising just how interconnected we are, that we are all one and we are all in this together. We are showing each other kindness, non-judgement and compassion. We are choosing to open up, for once, and drop our 'exterior persona' for once. 
We are realising that a slower way of living is a better, more sustainable and healthy way. We are learning that our health is our wealth, and that no matter who you are and what you are on the hierarchy of society, that you are just as mortal as everyone else. Suddenly, we are becoming, quite literally grounded, allowing us to find our feet on what really matters to us in life.
Lives have been directed in a different path, through job losses, relationship break ups and altered life plans. Suddenly, we are having to face our inner darkness, to really see what we want out of life, our next chapter.
We have been forced to sit in silence, in stillness, listening to our minds and our bodies. We have replayed past mistakes, failures, and darker times over and over. Suddenly, we are alone with our grief, our losses, our guilt - along with our wishes, our hopes and our dreams.
My biggest hope for our next chapter is that we view health as our greatest wealeth, that we respect and love one another, rather than hate and judge. I sincerely hope that we can take the teachings of compassion, kindness and slowing down into our new lives, along with continuously facing our darkness, without fear, for it will always guide us to the light again.
We will all meet in light again.
Charlotte. X